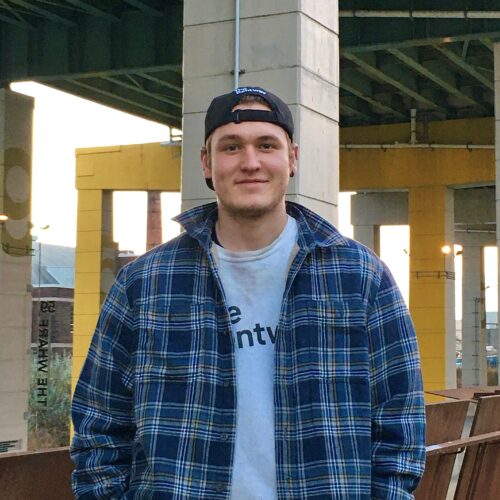 Coming to the Bentway team from a background in landscaping and ice operations, and with a wealth of experience in customer service roles, Stephan likes the fact that no workday is ever the same in our park. He enjoys achieving ambitious tasks together with the small but mighty facilities team, as well as getting to meet our visitors face to face.
As the Junior Facilities Supervisor, Stephan is in charge of keeping the Bentway in tip top shape throughout the year. His love of the outdoors as well as years of playing hockey prepared him well for spending time on the ice operating the Zamboni during the Bentway skating season.
When not at work, Stephan enjoys playing sports, as well as music and books – and he's always enthusiastic about hearing a good joke.