The Depanneur and The Bentway are teaming up again to bring you a fabulous lineup of diverse and delicious dinners.
The 2023 Communal Table season features over a dozen meals, from June 21 to September 14, showcasing old Depanneur favourites and exciting new collaborators.
This year's Thursday night communal dinners at The Bentway's Strachan Gate will feature cuisines from all over the world as well as a new partnership with Dashmaawaan Bemaadzinjin (They Feed The People), a Toronto-based Indigenous food sovereignty program. Together we will be hosting several dinners — including two deluxe Indigenous feasts on Wednesday, June 21 (the Summer Solstice and National Indigenous People's Day) and our grand finale on Thursday, September 14.
Dashmaawaan Bemaadzinjin will also be the recipient of all funds raised by this year's Pay It Forward program. Donations from diners will help provide fresh, lovingly prepared food to vulnerable persons in Toronto's Indigenous community.
Also back at the table this year are free cans of Chrisoda, Christine Manning's delicious, locally-made artisanal soda — Thanks Christine!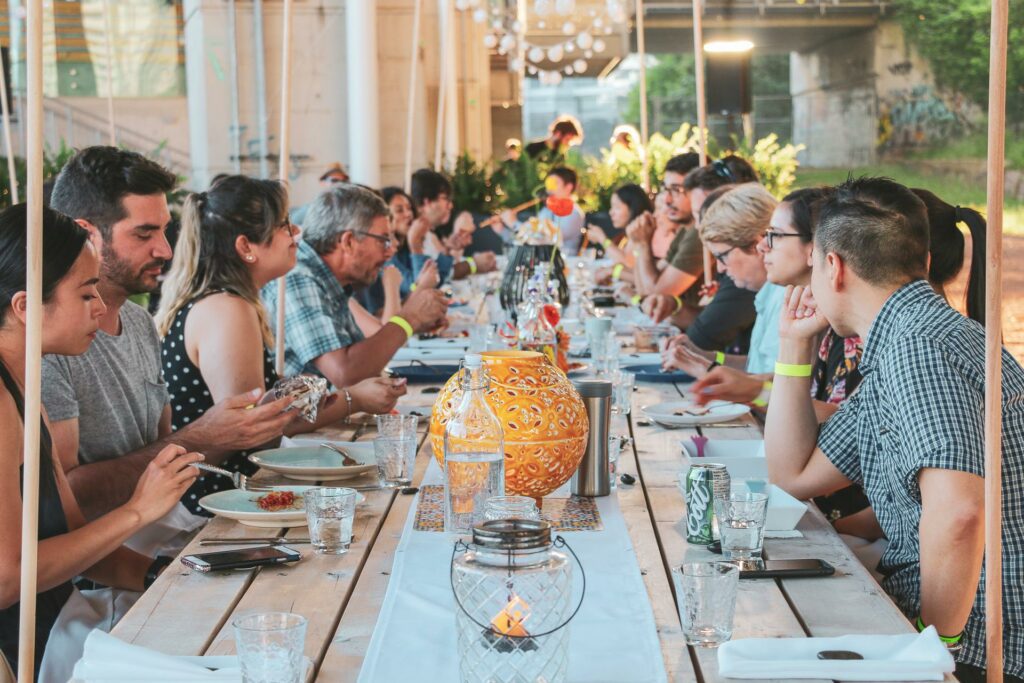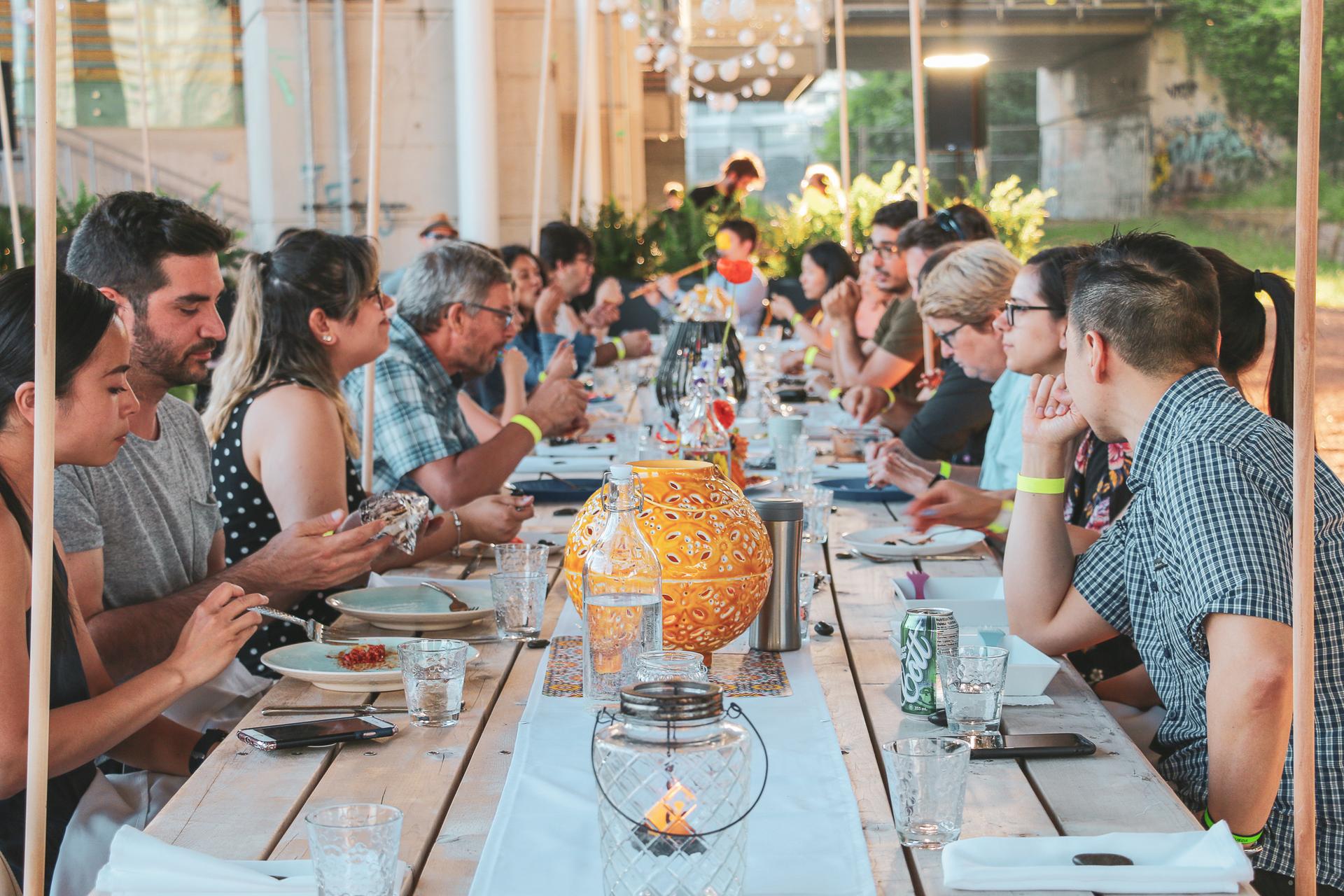 collaborators
sponsors