October 1-30, 2022
Under the Gardiner at Exhibition Place
Building on the success of their inaugural co-presentation in 2021, The Bentway and Exhibition Place team up again to welcome Torontonians behind the concrete at a new large-scale art commission, set inside a massive storage chamber under the Gardiner Expressway.
Inspired by the water systems that have shaped Toronto, Confluence invites visitors to flow through an engrossing convergence of natural and human-made forces. The picnic table, a familiar fixture in parks across the city, contorts into a dynamic sculptural installation; twirling, cascading, and cresting to evoke Toronto's buried, lost rivers.
Created by Maine-based artist duo Striped Canary (Stephen B. Nguyen and Wade Kavanaugh), Confluence runs October 1 to 30, and is free to attend.
As guests wander the artwork's fluid streams, visitors will be guided by an immersive sound field by Toronto composer/artist Anne Bourne.
TICKETS
From October 2 to 30, 2022, audiences can visit Confluence by booking a ticket in advance. Pre-registration is required.
The Bentway is a not-for-profit, creative movement that believes the best art experiences are accessible to everyone. Tickets to Confluence are pay-what-you-can (PWYC) with a suggested donation of $5 and no minimum contribution.
HOURS OF OPERATION:
Wednesday-Friday from 5:00PM – 9:00PM
Saturday-Sunday from 12:00PM – 9:00PM
Closed Monday and Tuesday
We acknowledge the land we are on is the traditional territory of many nations including the Mississaugas of the Credit, the Anishnabeg, the Chippewa, the Haudenosaunee and the Wendat peoples and is now home to many diverse First Nations, Inuit and Métis peoples. We also acknowledge that Toronto is covered by Treaty 13 with the Mississaugas of the Credit.
About the Artist
STRIPED CANARY
Stephen B. Nguyen (born Little Falls, MN, 1976) and Wade Kavanaugh (born Portland, ME, 1979) have collaborated since 2005. They have created dozens of site-specific installations using paper and wood as their primary media. Their work has been commissioned by international galleries and museums such as Mass MoCA in the US and the Museum Rijswijk in Holland. Their collaborations with dance companies have been featured at world-renowned venues including the Brooklyn Academy of Music in Brooklyn, NY among others. Their work has been supported by art foundation grants from the Pollock-Krasner, Nancy Graves, and Jerome Foundations. Over 15 years they have created a body of work that ranges from large sculptural objects to warehouse-sized immersive environments that suggest layers of earth, old-growth forests, the flow of a glacier, and the swell of the sea.

Visit stripedcanary.com to learn more.

ANNE BOURNE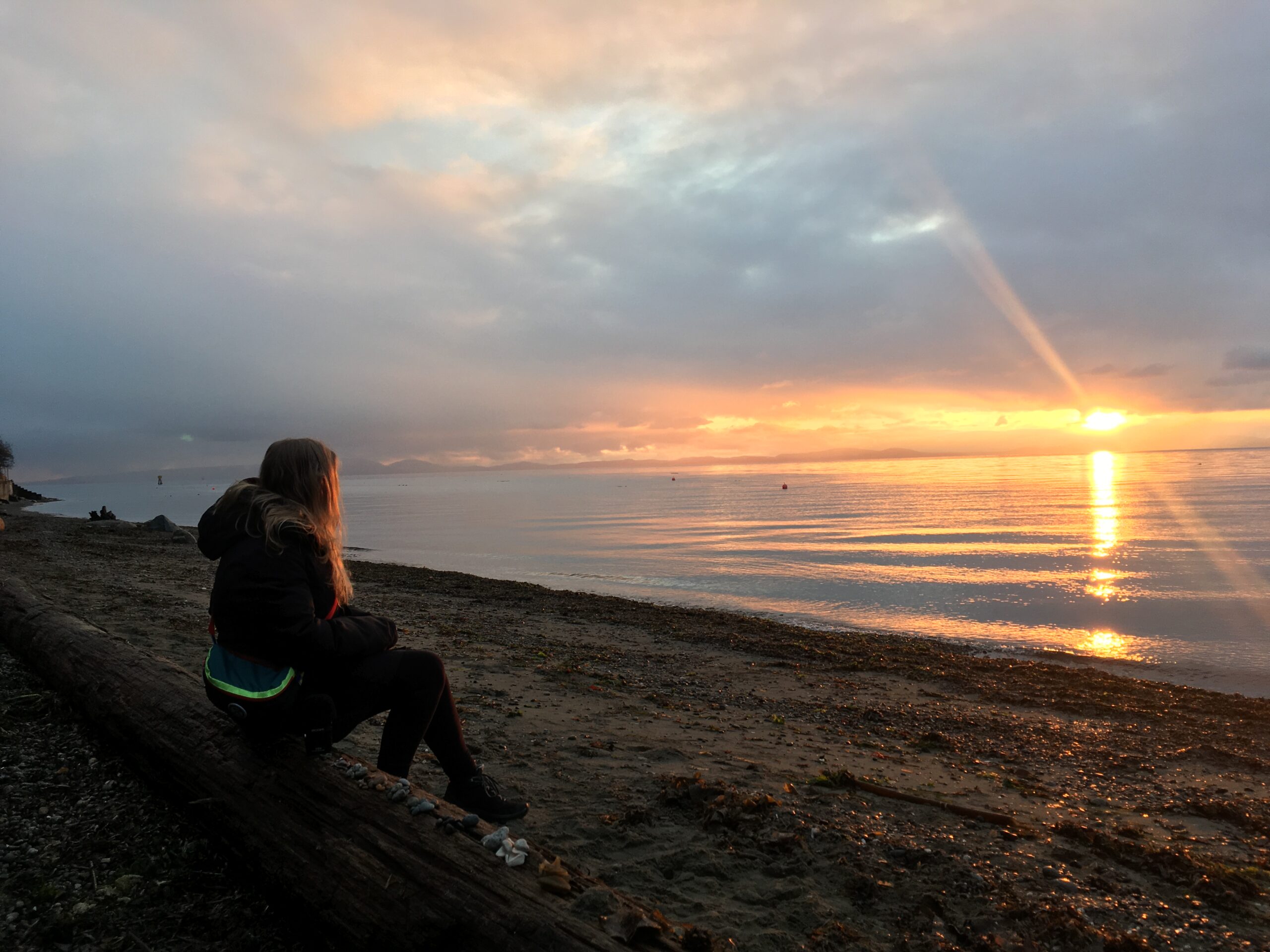 With experience in international intermedia performance and recording, composer/artist Anne Bourne (Tkaronto) creates emergent streams of cello, piano and field recordings. Anne facilitates environmental listening through the text scores and listening practice of Pauline Oliveros. A Chalmers Fellow, Anne explores equanimity, microtonal sound, listening and the wave patterns of water.

Visit annebournemusic.com to learn more.

"What is heard is changed by listening and changes the listener."
– Pauline Oliveros

---
---
---
---
---
Confluence Project Team
Artists: Striped Canary (Wade Kavanaugh and Stephen B. Nguyen)
Artist Assistants: Daniel Antonucci, Christine Dewancker, Stacey Feldman, Layne Hinton, Jasmin Liu, and Pamela Nelson
Lighting Designer: Melissa Joakim
Essays by: Matthew Hickey and Shawn Micallef
With thanks to the Toronto Field Naturalists and Lost Rivers, Shane Fine at Phase 3, and Robert Raynor
sound field: nearshore Project Team
Composer: Anne Bourne
Sound Designer: John Gzowski
Piano performed and recorded by: Anne Bourne, St Andrews By the Lake
Cellos performed by: Anne Bourne
Cello recorded by: seraphim
Additional cellos recorded by: Graham Walsh
Tambora and bass drum performed by: Brandon Valdivia
Biosphere field recording reference: Northern Leopard Frog Lithobates pipiens, William W. H. Gunn, Lake Ontario, Apr 2, 1955. Macaulay Library, Cornell Lab of Ornithology
With gratitude to Stephen Vitiello, Matt Rogalsky, Mitchell Akiyama, Maria Lantin, Tom Kuo, Garnet Willis, Dispersion Lab, and Pauline Oliveros.
Bentway Project Team
Anna Gallagher-Ross, Pavneet Pal Singh, Stephanie Dudek, Tara Snider, Breanna Stephenson, Samantha Caldicott, Dawn Kay, Allie Fenwick, Jessie Farewell, Christopher Parker, Ilana Altman, David Carey, and the rest of The Bentway team.
With gratitude to The Bentway Board of Directors and Arts Advisory, and our larger family of supporters
Exhibition Place Project Team
Catherine de Nobriga, Andrew Landrigan, Ryan Borshuk, Thomas Diver, Judy Mahoney, Kelvin Seow, Don Boyle, Matthew Buckles, and the rest of the Exhibition Place team
---