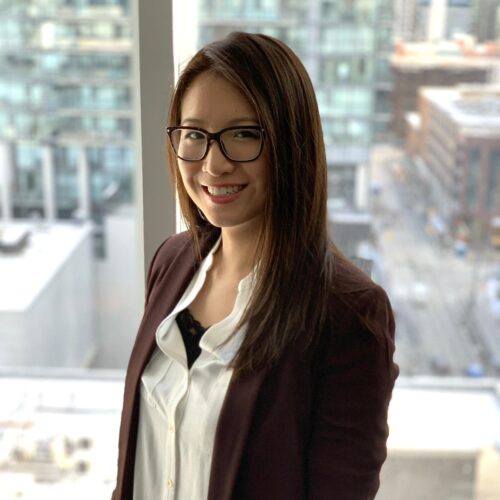 Tessa Chan is an experienced arts administrator with a passion for building relationships within the community. In her role as Controller, she works to ensure programs and outdoor events at The Bentway are produced in the most cost-efficient manner without sacrificing artistic integrity.
Tessa began her career at CIBC Mellon, where she successfully lead the Paperless Initiative. The efforts of her and her team ultimately lead to a reduction of $1.2m in printing costs. She was also the Director of Finance at Calgary Opera where she was at the helm of the capital campaign as plans were underway for a new office. Tessa went on and ventured to the artistic side where she made her on stage debut as a supernumerary in Calgary Opera's performance of Norma.
An avid hiker, Tessa enjoys the Rocky Mountains and camping at Algonquin Park. Her most memorable adventures include Bright Angel Trail, Zion Narrows, and The Lemosho Route.