The Bentway's Public Space Fellowship seeks to address sector-wide gaps and ensure that burgeoning talent, lived experience, and a diversity of expertise help shape a more sustainable city for all.
During a time marked by widespread challenges to public health and well-being, public spaces have served as essential sites for civic life; including recreation, cultural engagement, advocacy, activism and commerce. But the opportunities, recognition of expertise, and allocation of resources for city-building have long been exclusive or confined. How then can cities around the world take this moment to broaden the public space field to include, empower and value more perspectives in the development, operations and programming of our shared public realm?
The Bentway's Public Space Fellowship is a paid professional development opportunity that provides resources, support, and a platform for learning, generative exchange, and capacity-building.
Fellows act across disciplines and engage in unique collaborations with urban space practitioners, creatives, and organizational partners to support new initiatives and ongoing research. They also help inform The Bentway's growth plans, commitments, and actions to deliver on its mission and core values.
Read about the work of our Public Space Fellows: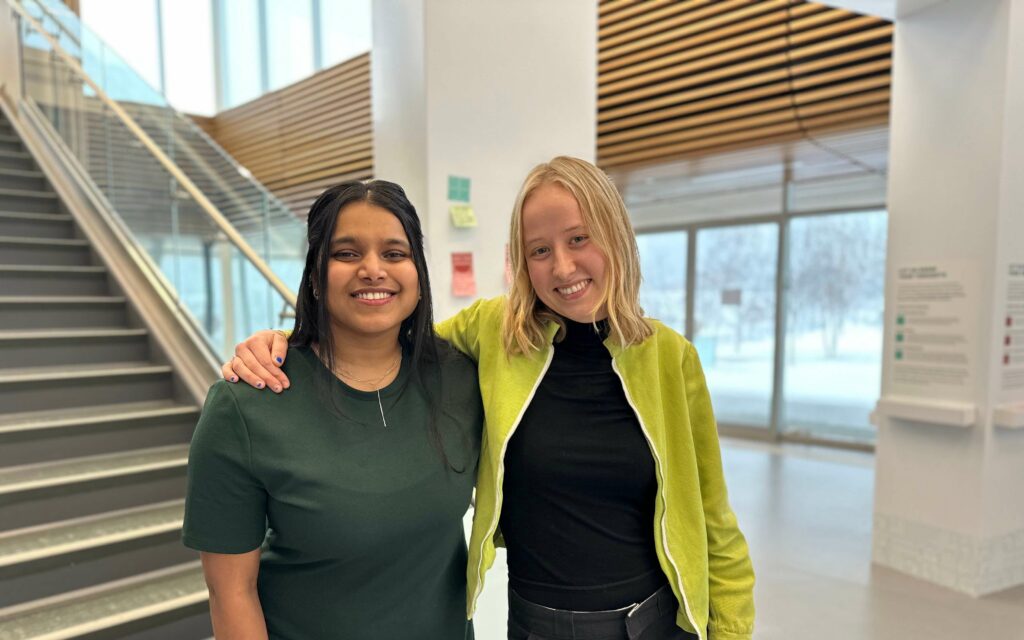 The Bentway is proud to welcome this year's Public Space Fellows, Celeste Meledath and Ella Hough. Working with The Bentway over five months, the Fellows are exploring the intersection of sustainability and public space design, focusing on how to apply more ecological approaches to The Bentway's work.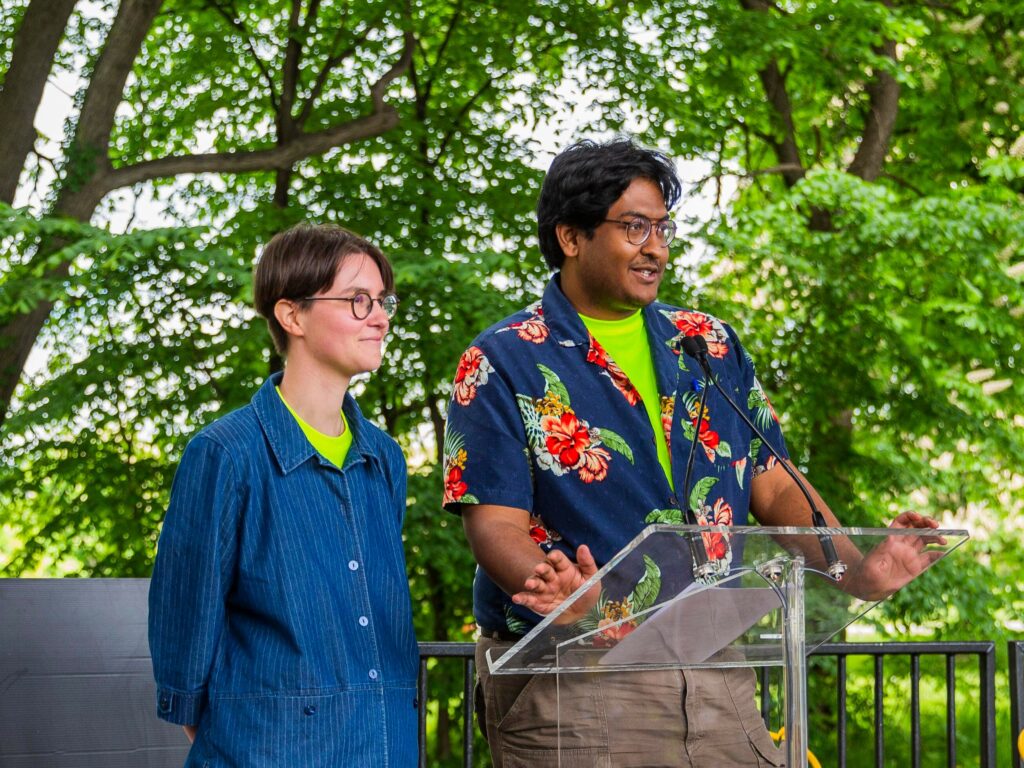 Jess Misak and Faizaan Khan played a pivotal role in leading our 2022 Street Summit, an "un-symposium" that explored how cities everywhere can re-imagine their streets. With guidance from The Bentway team, the Fellows also advanced their own independent research.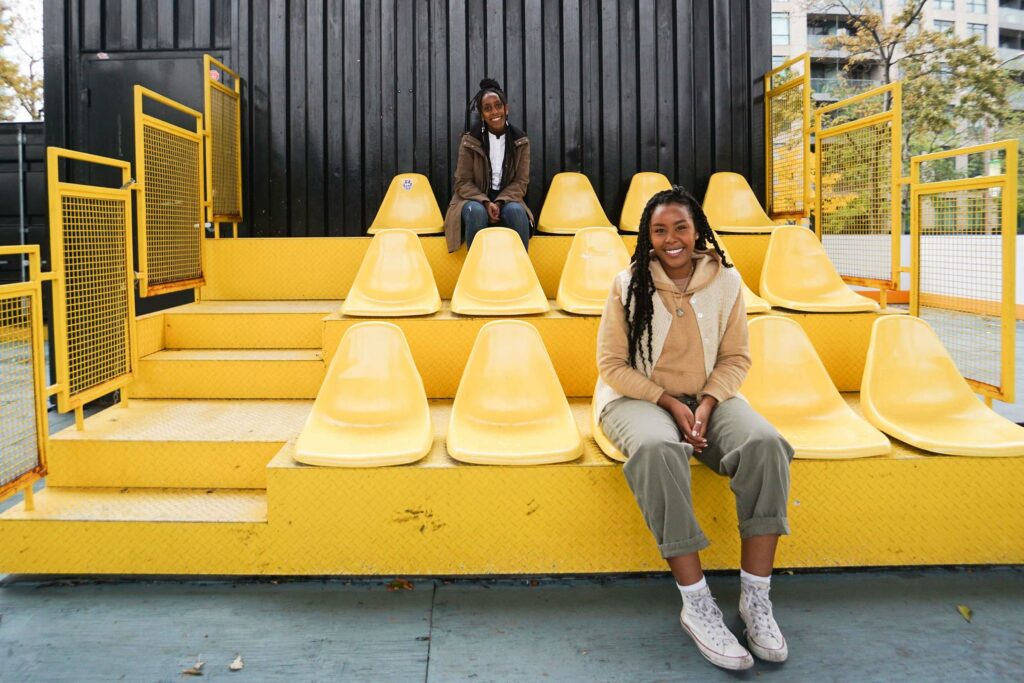 Gelila Mekonnen and Nahomi Amberber joined our Safe in Public Space initiative as our inaugural Public Space Fellows, interrogating the meaning of public safety during a global pandemic and heightened focus on anti-Black racism.
supporters