Photographer Genesis Báez co-creates with the soil and stormwater below the Gardiner, burying film underground beneath the highway to absorb the surrounding landscape. Developing and displaying the images at large-scale reveals the reciprocal nature of the Expressway and its ecology. Co-presented with the Scotiabank CONTACT Photography Festival.
On any given day, water, sludge, salt, and other elements from the Gardiner Expressway flow through drainpipes to the spaces below. In an effort to improve the runoff, new wetland conditions have been created at the Bentway – grass swales and infiltration galleries that support onsite retention and remediation. Through this active treatment, the soil and ground change and, in turn, the opportunity for growth and creation changes as well. What can photography reveal to us about this hidden process and the new plantings it supports?
Genesis Báez has produced a series of large-scale images, installed among the tall grasses in the bioswales on The Bentway site, that together reveal a fragmented landscape and the ever-changing, reciprocal nature of the Gardiner and its ecology.
For this commission, photography is a material process, co-created with the local soil and water. For Groundcover, Báez re-photographed historical images of the Gardiner Expressway at various stages of its construction, and then buried the film under the highway, where they intermingled with the soil, stormwater, and weather systems, and have transformed into new, unpredictable images. Rather than the original image being destroyed, a new one is built in its wake, and is never quite fixed, echoing the evolution of the Gardiner's ecology from pre-construction to present day.
Like the transformation of the film buried underground, the passage of time shows us how drastically the image of our city can change. This work embraces the potential of photography, water, and land to move and shift, prompting us to consider the unfixed quality of our landscapes.
What to expect:
A series of six large-scale images, on view at The Bentway in the bioswales in front of the Fort York Visitor Centre
The Boardwalk in front of the Fort York Visitor Centre is physically accessible
All gender and accessible washrooms available during 1 – 8:30pm on weekdays, and 10am – 8:30pm on weekends. The washrooms will be closed on Mondays, with the exception of holidays.
Benches are nearby for those that require seating accommodations
All didactic text and QR codes will be placed at ground level and will be accessible.
Explore the archival photos of the Gardiner Expressway that inspired this artwork below: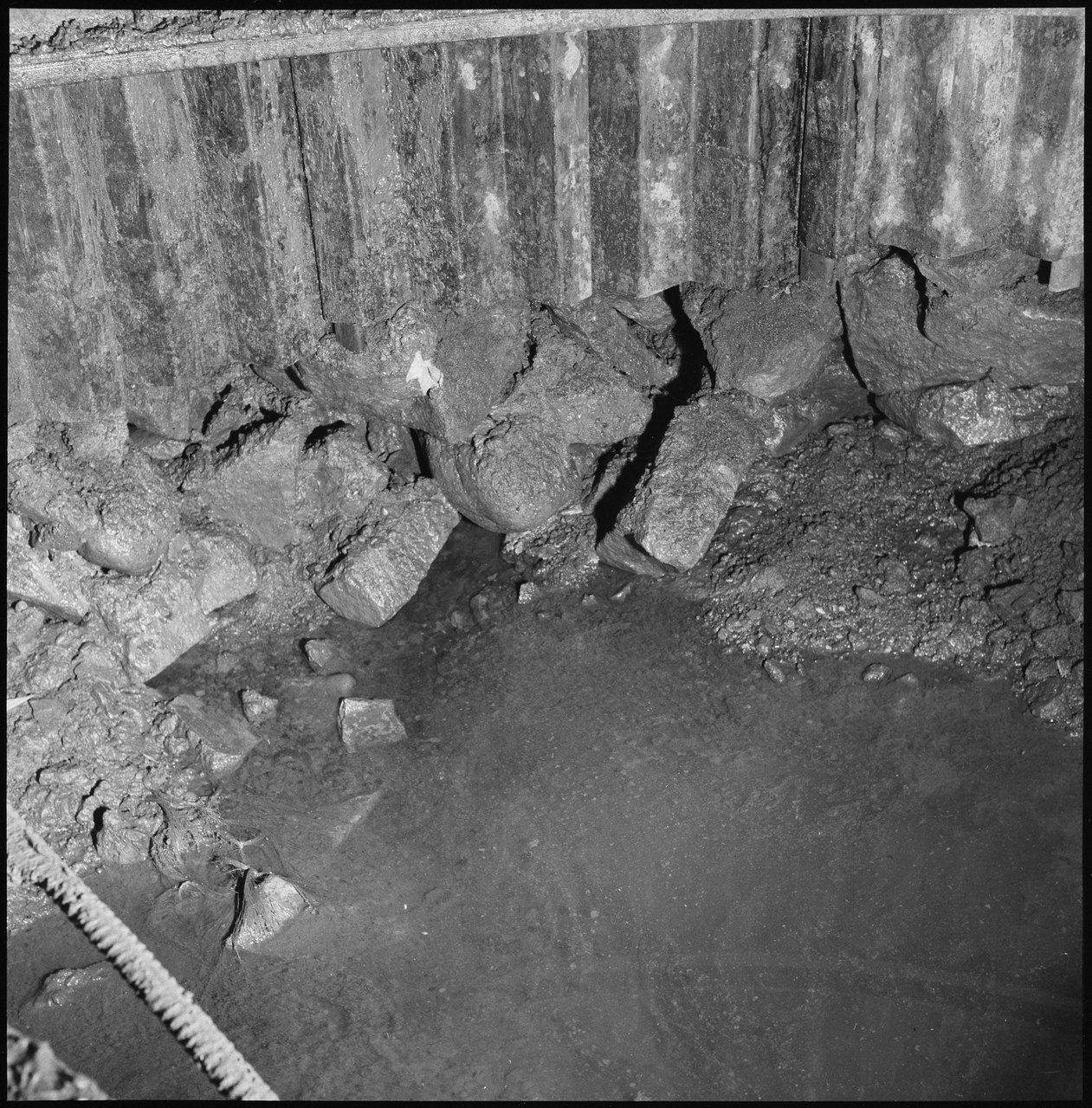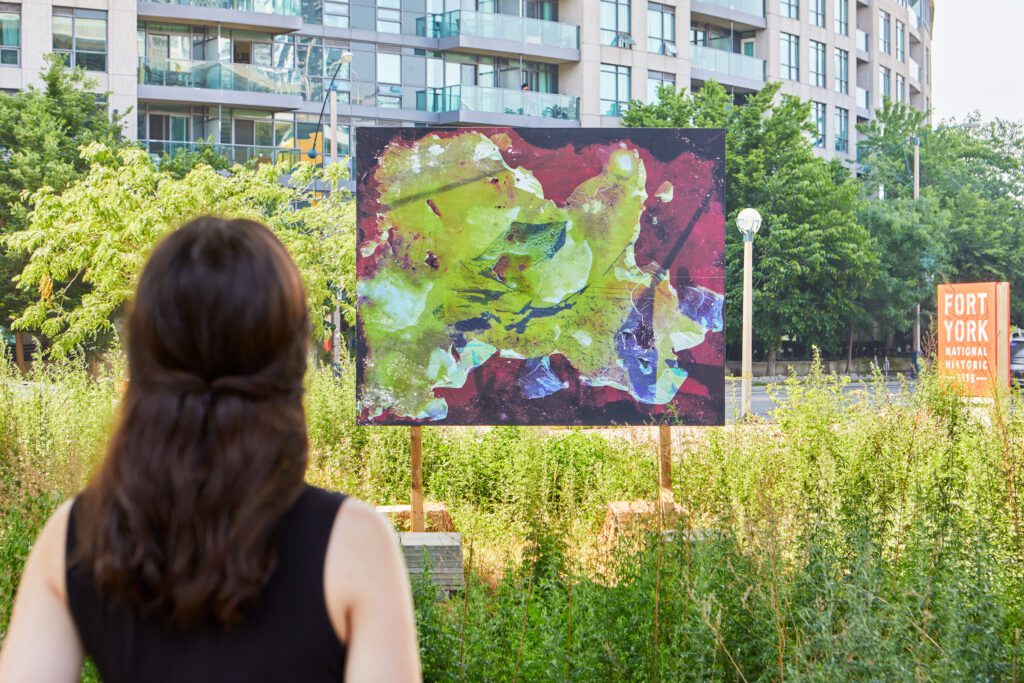 collaborator
project team
Photography Assistant: Claire Harvie
supporters
Commissioned by The Bentway
Co Presenters & Other Partners
Scotiabank CONTACT Photography Festival
Special thanks to:
Fort York National Historic Site
City of Toronto Archives
Prints by: Phase Two Media
Engineering by Blackwell