Opening in September 2023, Bentway Staging Grounds is a temporary public space under the Gardiner Expressway at Dan Leckie Way that explores new ways to leverage stormwater runoff from the highway to support urban ecology.
Following the recent opening of projects at York Street and Simcoe Street, today The Bentway announced another continuation of its creative work along the Gardiner Expressway. A team led by Tei Carpenter (Agency—Agency, NYC) and Reza Nik (SHEEEP, Toronto) will design new experimental gardens that collect and cleanse rain water from the highway above to feed the growth of flowering native plants below.
Bentway Staging Grounds is a temporary public space that explores new ways to leverage stormwater runoff from the Expressway to support urban ecology. Visitors will be invited onto a network of elevated walkways to discover resilient strategies for filtration and flood mitigation (strategies that could one day be applied across the length of the Gardiner).
Bentway Staging Grounds responds to the dynamic conditions below the Gardiner, transforming the space into a living laboratory. The project continues The Bentway's ongoing work to reposition the Expressway and unlock its creative potential, by revealing the ways in which the existing structure can be leveraged to support new connections, sustainability, and public benefit.

Ilana Altman, Co-Executive Director of The Bentway
Designed by Agency—Agency (NYC) and SHEEEP (Toronto), with engineering by Buro Happold, graphic design by Neil Donnelly Studio, and horticultural consulting by Brother Nature, Bentway Staging Grounds uses the Gardiner's water runoff system to divert rain and melted snow to support the growth of diverse, flowering native plants such as milkweed, agastache and yarrow. These salt-absorbing plant species and passive water filtration helps to reduce the risk of local flooding, creating a new urban infrastructure that works in collaboration with nature.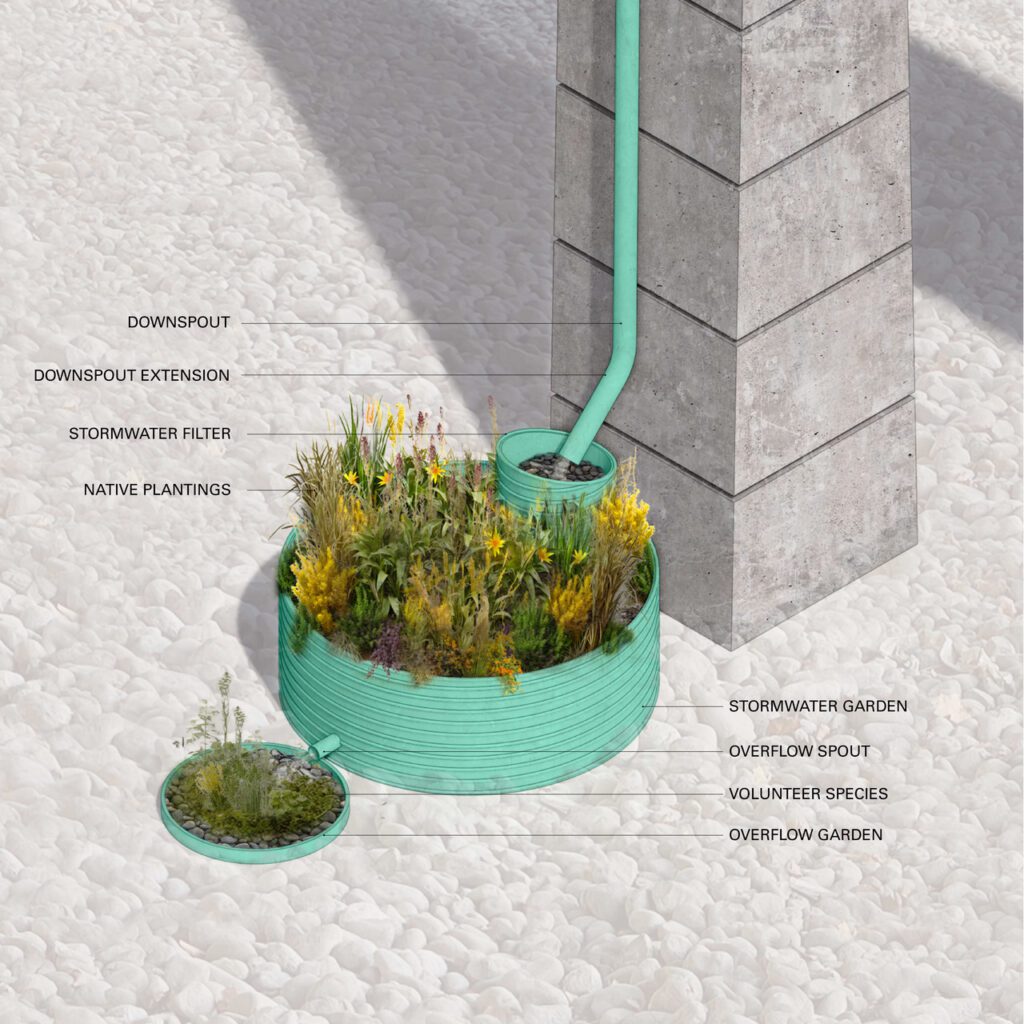 "It's a privilege working with The Bentway on Staging Grounds to think creatively about the city's infrastructure and to center the design of water in the public's daily experience," says Tei Carpenter of Agency—Agency. Notes Reza Nik of SHEEEP: "We're really excited to share this project with the city and to see how an underutilized part of our infrastructure can be actively and passively used throughout the year."
"We continue to partner with The Bentway under the Gardiner to improve the north-south connections to the water," says Tim Kocur, Executive Director of the Waterfront BIA. "The waterfront neighbourhood is delighted to invite visitors to discover Staging Grounds' experimental gardens and their strategies for filtration and flood mitigation."
Over the project's two-year duration, The Bentway will commission artists to present original, rotating artworks on a series of scaffolding towers set to line the site facing Lake Shore Boulevard.
Location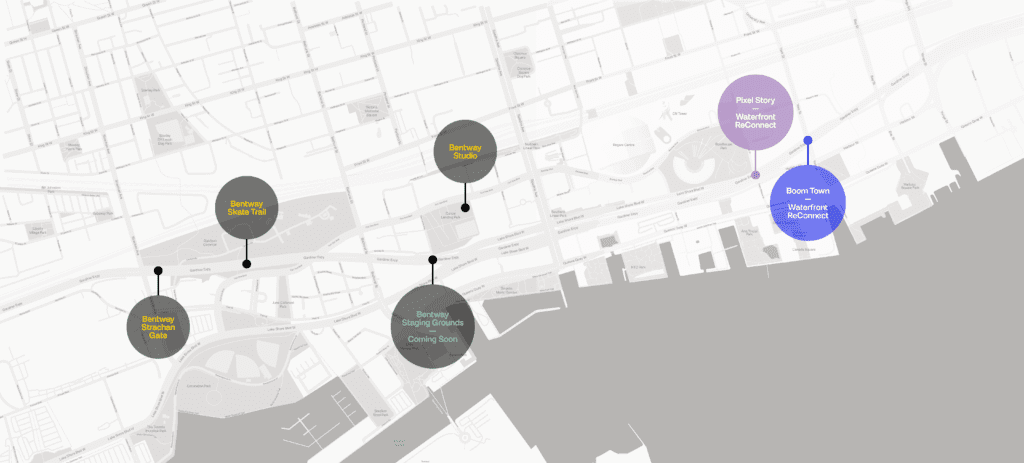 Supporters:
Manulife
Waterfront BIA
Anonymous
CityPlace and Fort York BIA
Maxine Granovsky Gluskin and Ira Gluskin
The Bentway's growing family of friends and supporters
Special thanks to the City of Toronto.