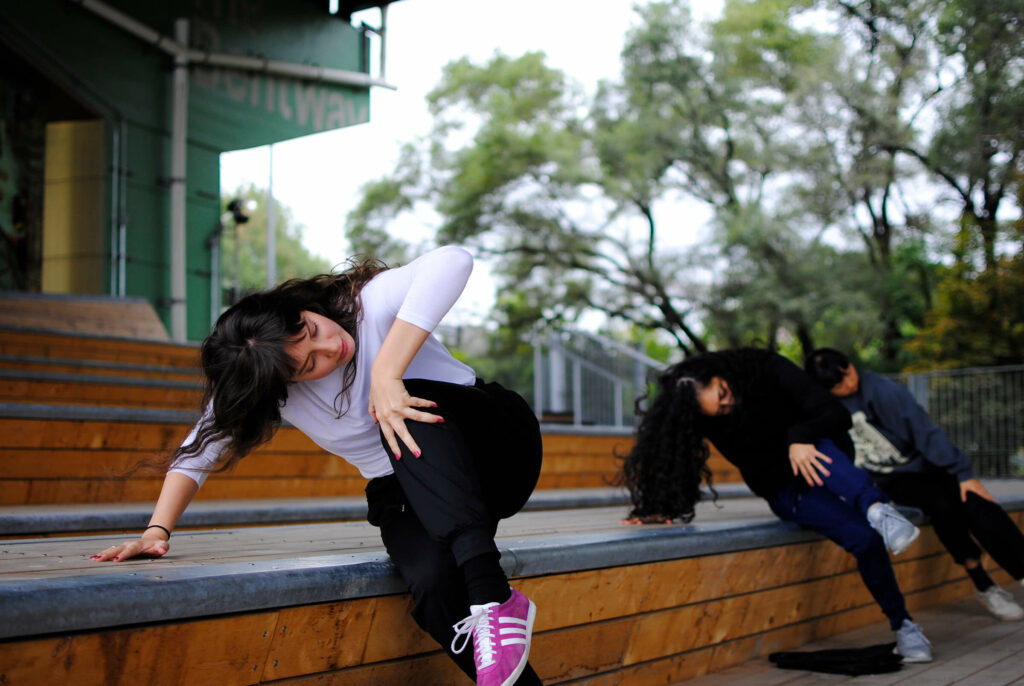 Co-presented with Toronto Dance Theatre, our 2023 Artist Residency invites 3 artists with a focus on dance, movement, and/or embodied practice to participate in an open-ended project that furthers their practice and in turn, contributes to the evolution of The Bentway's work to re-imagine the opportunities of urban spaces.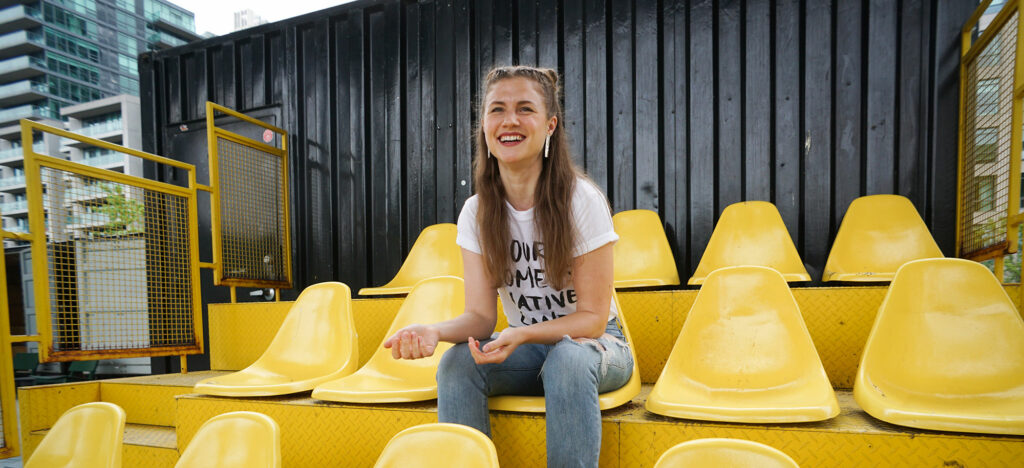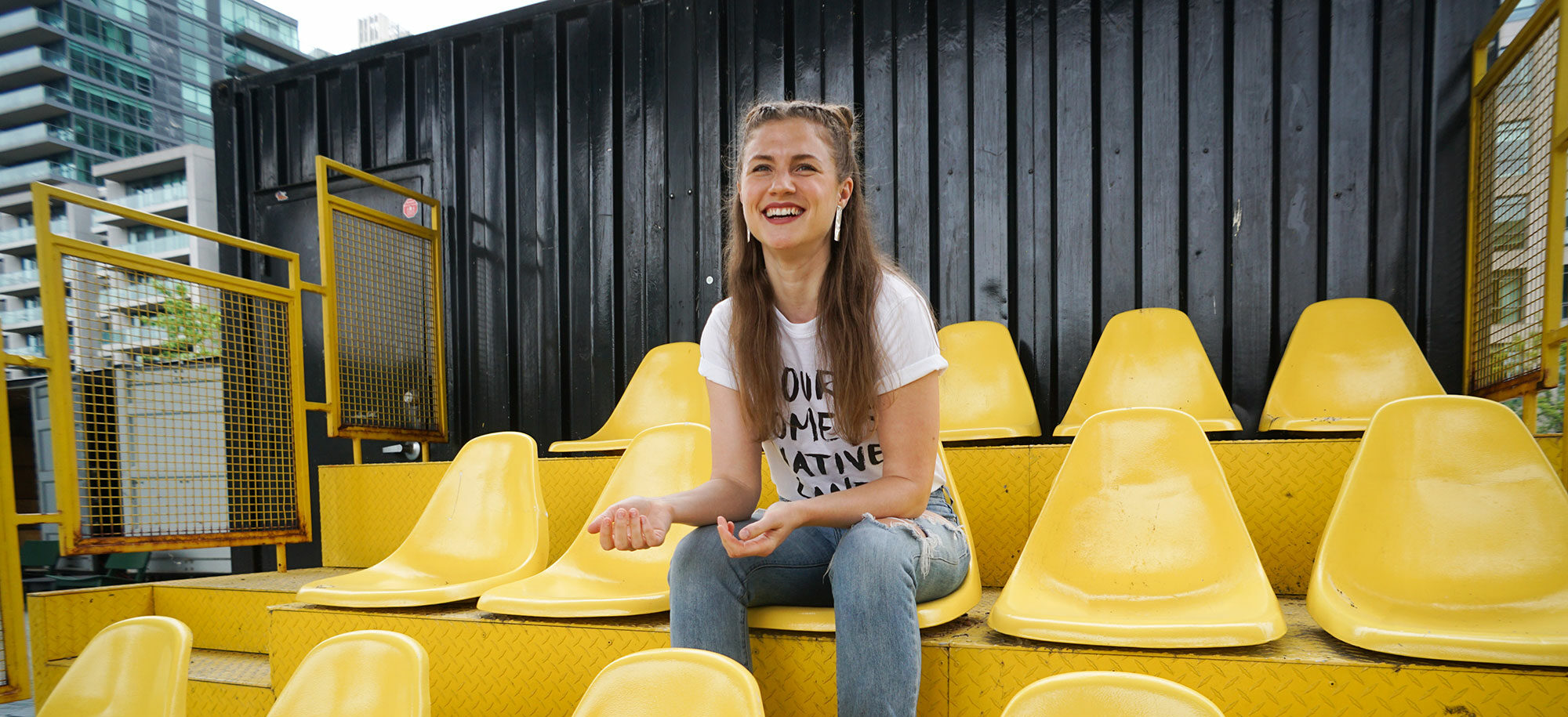 Our 2021 artist residency focused on The Bentway's identity as a public space where art and recreation meet. Featuring Toronto's own Bekah Brown.
The hum of the Gardiner above, the rush of passing trains, and the occasional cannon blasts from Fort York make The Bentway site rich acoustic territory. Our 2019 Artist Residency featured Mitchell Akiyama and Brady Peters exploring The Bentway as an instrument. Co-presented with New Adventures in Sound Art (NAISA).