On Thursday, MPP Chris Glover met with representatives from The Bentway Conservancy to celebrate the work it's done as a result of receiving two grants, totalling $472,300, over the last two years from the Ontario Trillium Foundation (OTF). These grants have helped the organization continue to look forward to the future and recover from the impact of the pandemic.
I am thrilled to hear about The Bentway receiving these grants. I have had the pleasure of visiting the site on several occasions and have hosted many community events there. From art installations and workshops to dining and ice skating, The Bentway offers incredibly unique experiences for people of all ages to enjoy.

Chris Glover, MPP for Spadina-Fort-York
In late 2021, The Bentway received a $329,900 Community Building Fund Capital stream grant from the Government of Ontario and OTF to help it renovate and repair a public seating area overlooking The Bentway Skate Trail and its year-round recreational offerings. The work on this was completed in March 2023.
The second grant, a $142,400 Capital grant that was awarded last November to the group by OTF. This grant is being used to purchase a boom lift to support public art installations and other programming, as well as public furniture at The Bentway Studio, located at 55 Fort York Blvd in Toronto. Both projects will contribute to increased accessibility and enjoyment at shared public spaces for years to come. Thanks to these grants, The Bentway can continue to provide incredible cultural experiences, community programs, and free recreational offerings year-round.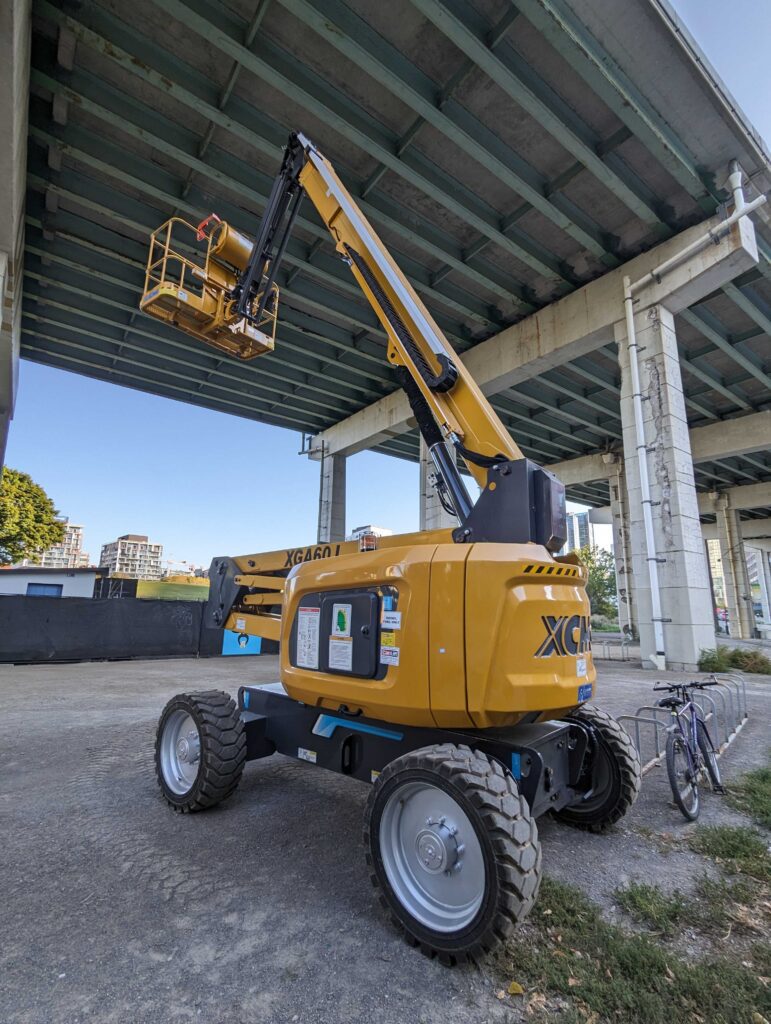 "A huge thank you and congratulations to the Ontario Trillium Foundation for 40 years of building healthy and vibrant communities across the province," said David Carey, Co-Executive Director of The Bentway. "These capital grants give our urban shared space a huge 'lift' and enable our public impact to continue growing as our work along the Gardiner evolves."
The Bentway works "to ignite the urban imagination", using the city as site, subject, and canvas. Anchored under Toronto's Gardiner Expressway and guiding its complex future, The Bentway is a growing public space and creative catalyst. Phase 1 of The Bentway opened in 2018 and presents a demonstration of what is possible along the Gardiner.
The Ontario Trillium Foundation (OTF), an agency of the Government of Ontario, and one of Canada's leading granting foundations celebrates 40 years of grant-making in Ontario and making a lasting impact in communities. Last year, OTF invested over $110M into 1,022 community projects and partnerships. Visit otf.ca to learn more.