Nearshore was a one hour long multi-channel spatialized sound installation created by Anne Bourne as a "soundfield" that accompanied a sculptural installation by Striped Canary.
A colourful procession of woven arches stretch across The Bentway's Skate Trail, bringing the northern lights into the city. Yi Zhou and Carlos Portillo's installation The Gateway accentuates the monumental architecture of the Gardiner with vibrant hues of green, blue, violet, and magenta.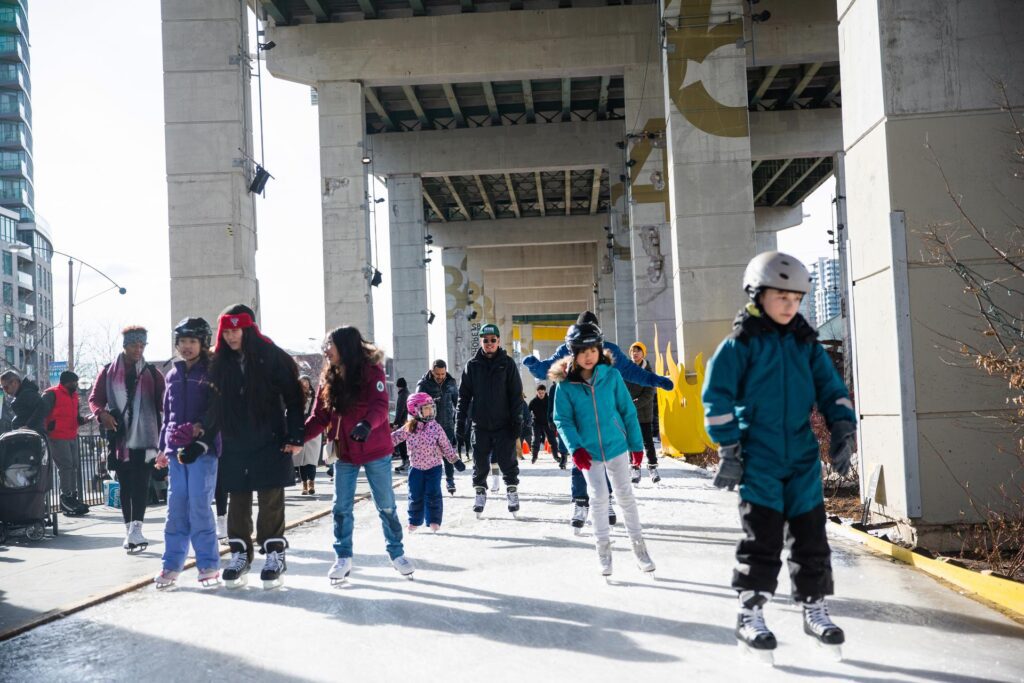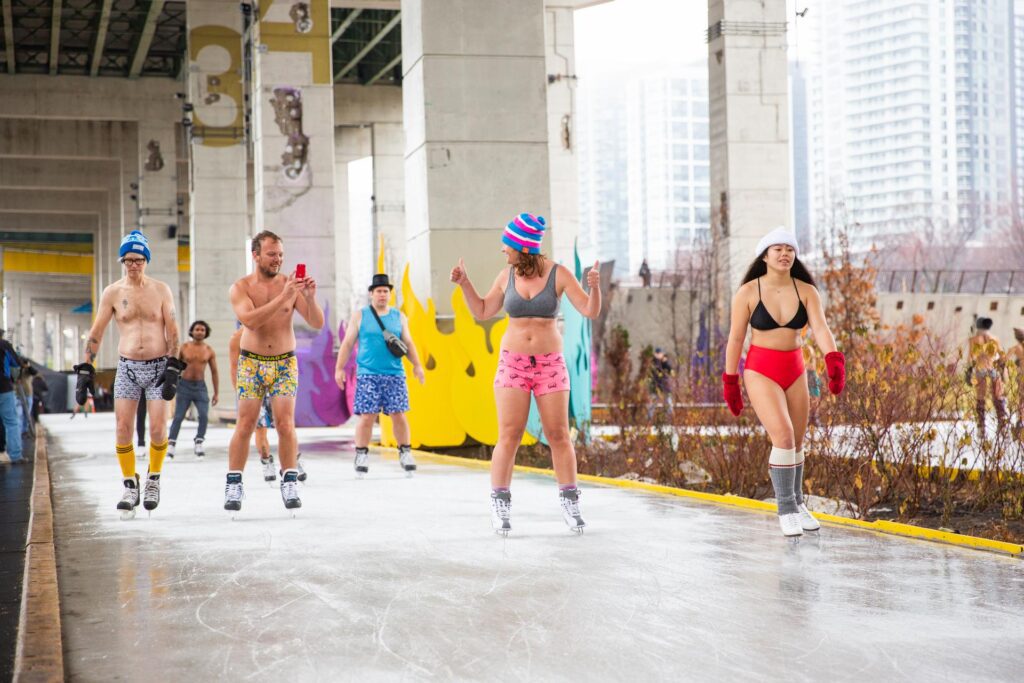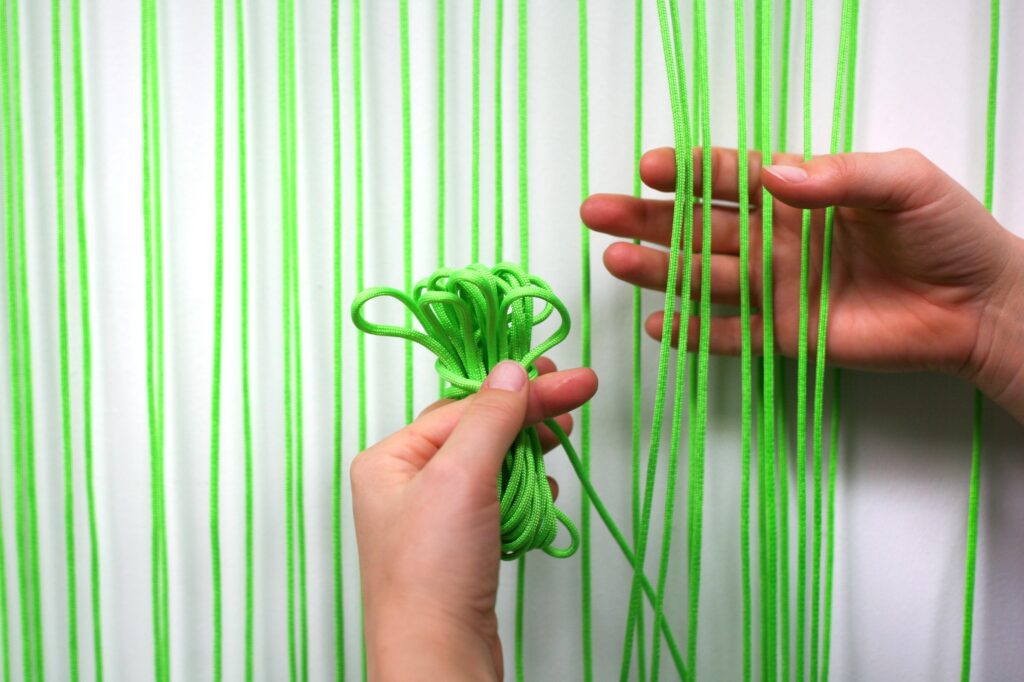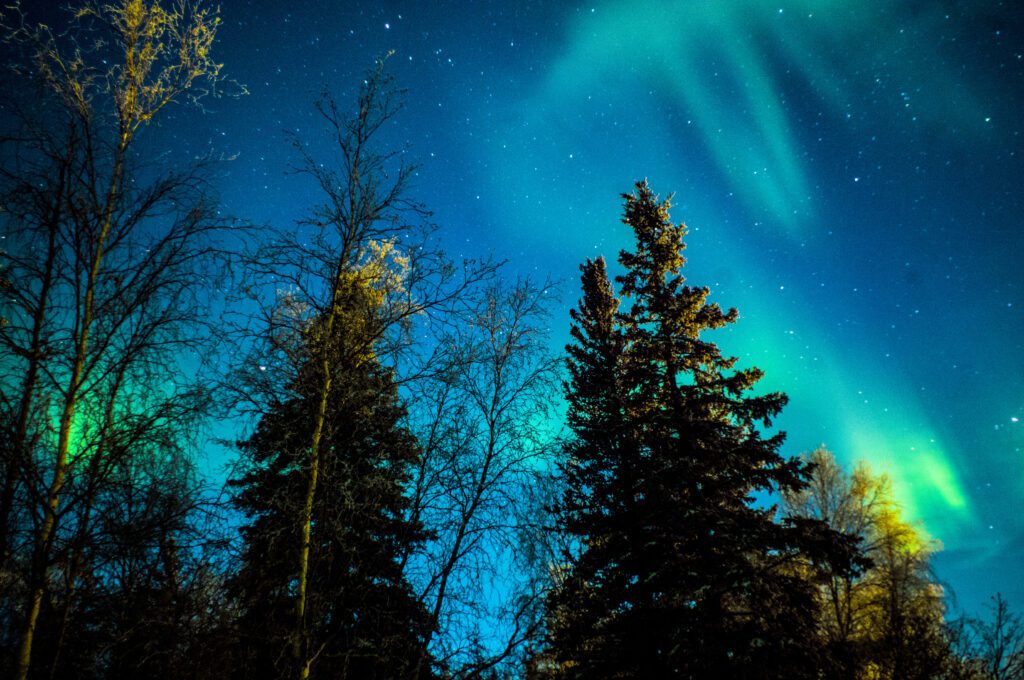 The Bentway's winter installation, The Gateway, celebrates the brilliance of the northern lights, which are at their most vibrant in the depths of winter. Join astronomer Dr. Laurie Rousseau-Nepton for an evening of learning and traditional oral storytelling rooted in her Innu culture.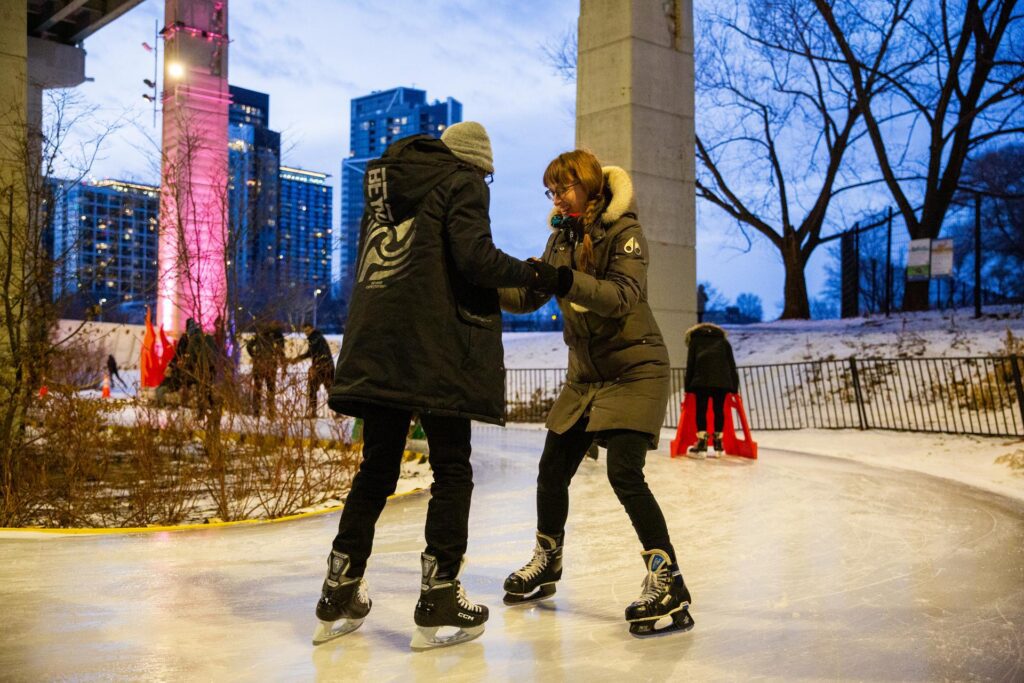 Tuesdays from January 9 - February 13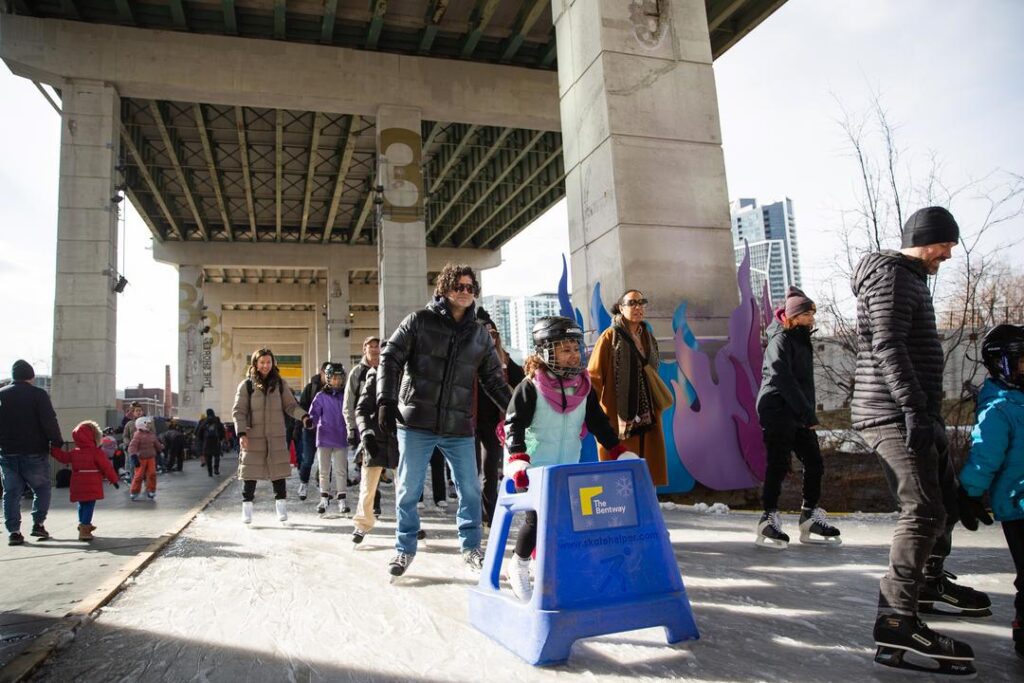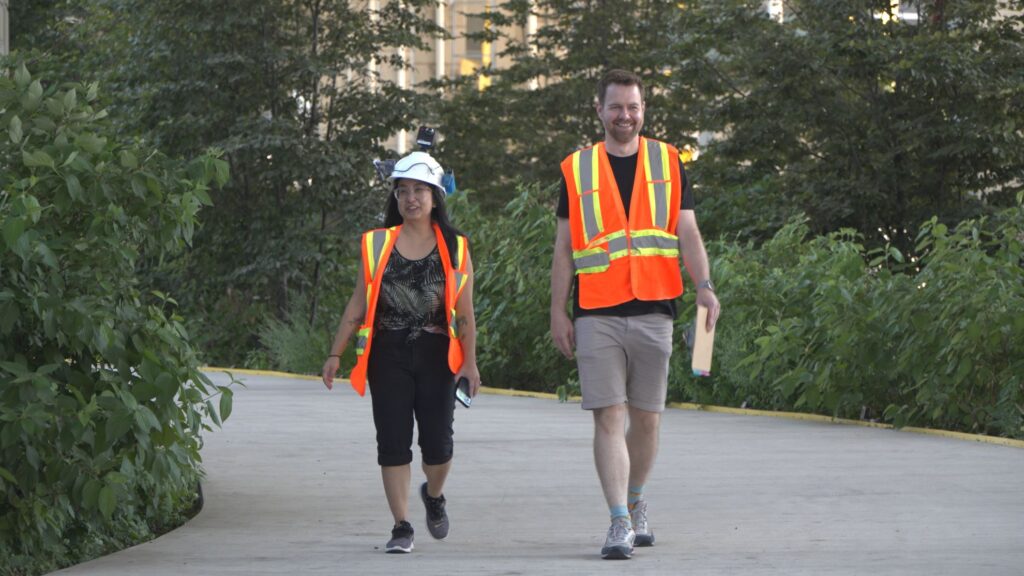 Be the first to experience From Steps to Stories, a new high-tech exhibition presented with Autodesk Research. Join us on Friday, November 3 for a free reception as we launch this interactive showcase of cutting-edge space-sensing technology and consider its implications for understanding public space.
What can cutting-edge sensor technology teach us about the future of public space? This interactive data art installation invites visitors to explore the fascinating connections between human experience and computer vision under the Gardiner Expressway. Presented in collaboration with Autodesk Research, From Steps to Stories reveals how we can achieve a deeper understanding of how public spaces are experienced.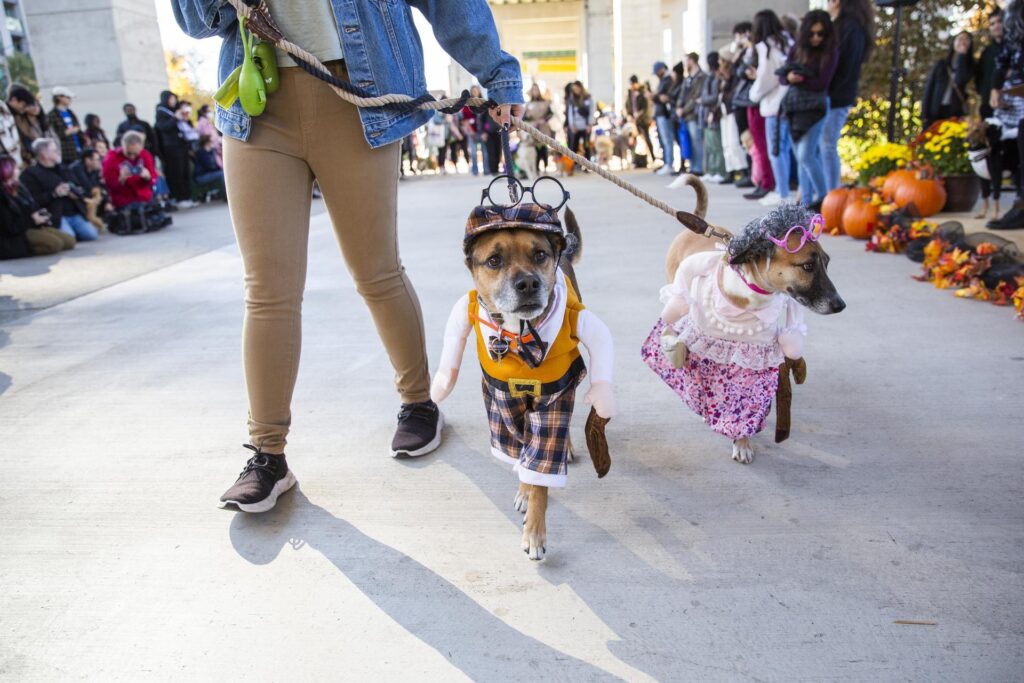 We're bringing back a Fall-favourite event,  Howl'oween, presented by Ren's Pets! Compete in a Costumed Pup Parade and Contest, celebrity judges, music, photo station, cozy drinks, and bark-tacular local vendors. Bring your best tricks and treats and prepare for a tail-riffic afternoon of Halloween family fun at The Bentway.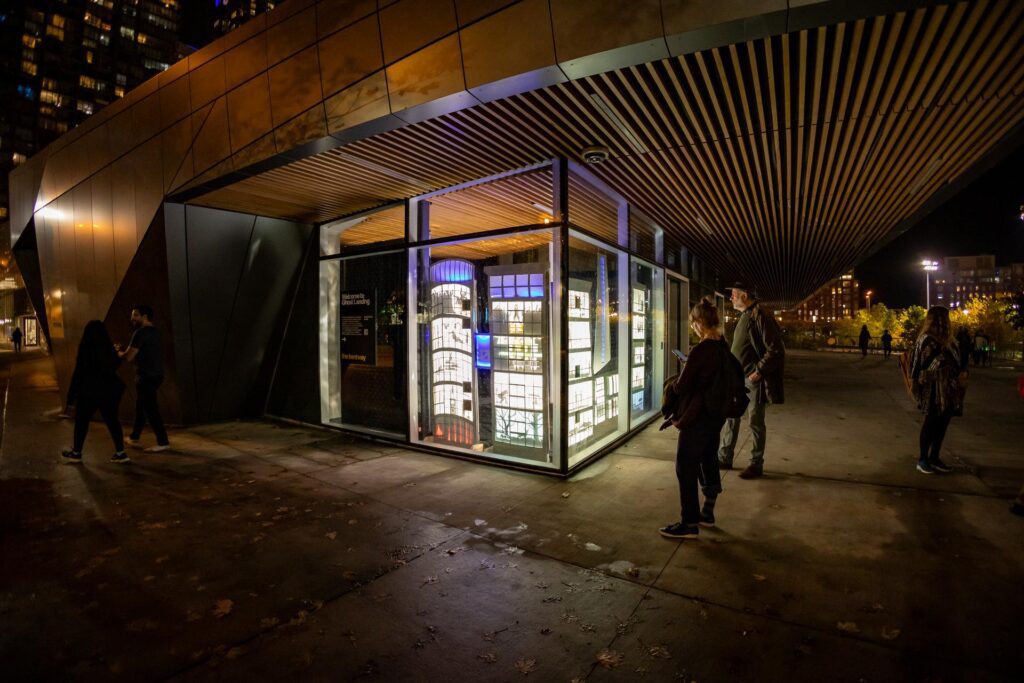 A large-scale windowfront installation by Caterwaul Theatre will haunt The Bentway Studio this Halloween. Encounter the urban legends and myths of the CityPlace neighbourhood and its inhabitants through innovative shadow puppetry, storytelling, and a series of commissioned Jack-O-Lanterns created by local artists.