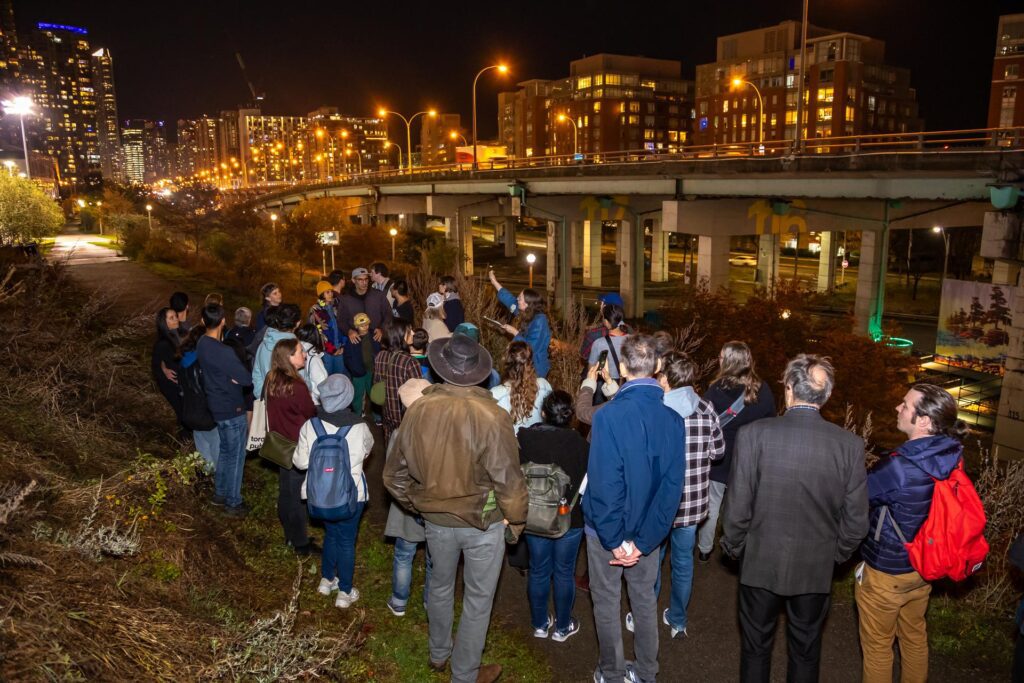 Hear about spooky stories and more with local artist duo Caterwaul Theatre during an evening Ghost Walk through Canoe Landing Park featuring CityPlace stories that blur fact, fiction, and myth. Then, create your own local legends by stopping by the Spooky Shadow Puppet Workshop on the Bentway Studio terrace!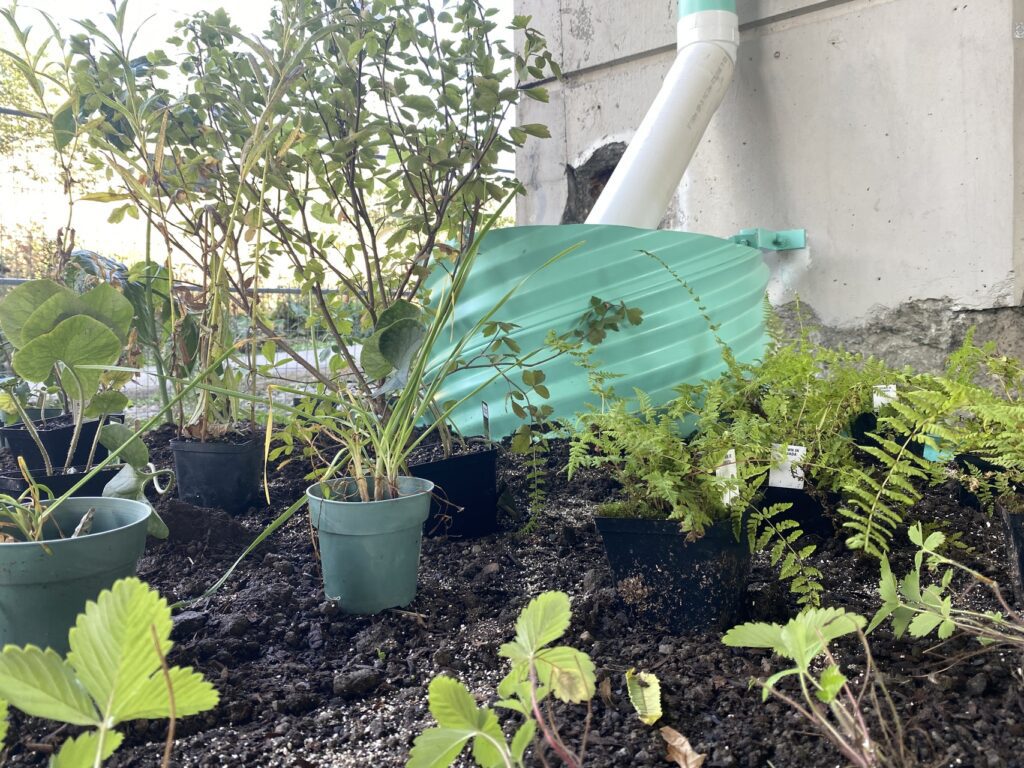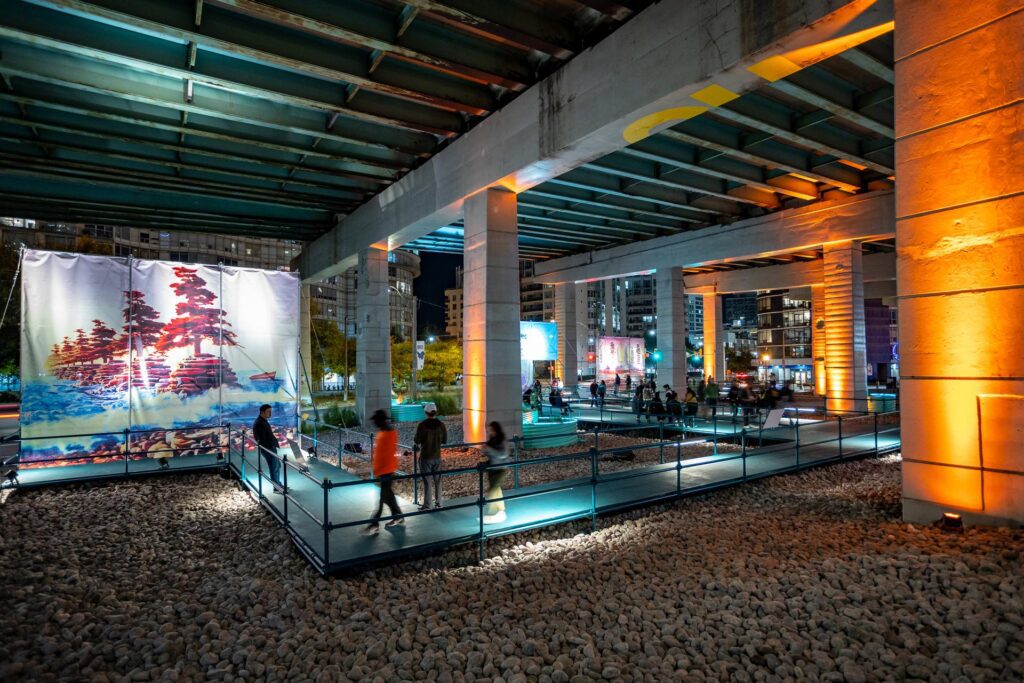 Logan MacDonald premieres Fountain Monumental, a series of 20-foot-tall images situated within the new Bentway Staging Grounds public space pilot. MacDonald re-imagines the original shoreline of Lake Ontario and invites us to consider the unique history of our city's waterways while also imagining a decolonial future that prioritizes ecological preservation.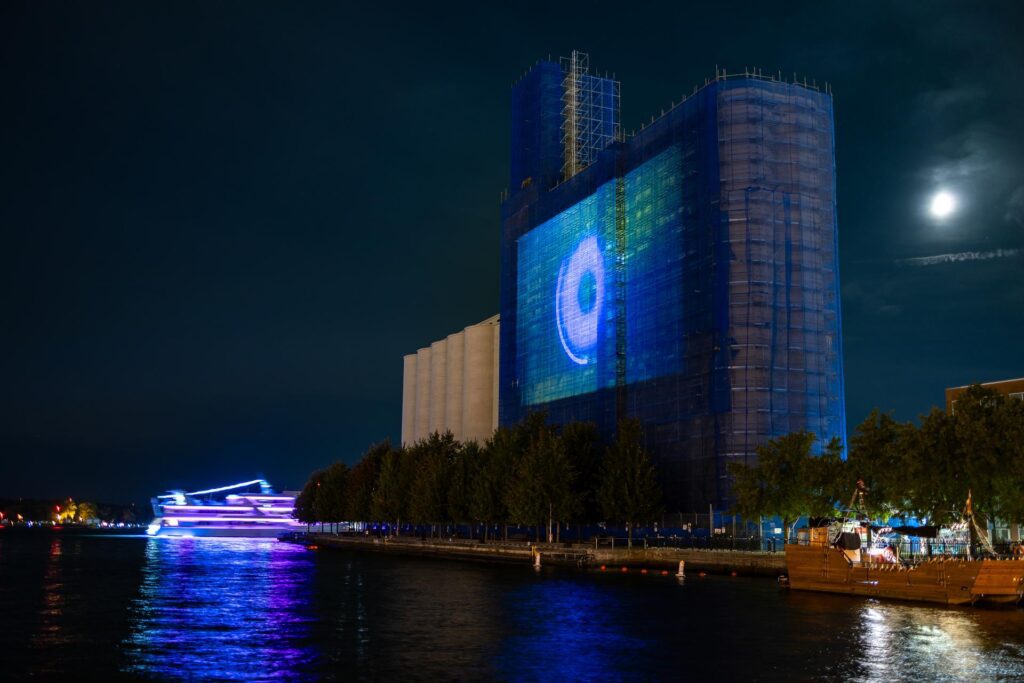 During Nuit Blanche, the iconic Canada Malting Silos will be brought to life by a large-scale projection by Mark Dorf that reflects on the changing nature of both the building and the city at large. As this historic property transforms into a new civic and cultural landmark, The Bentway and the City of Toronto have teamed up to demonstrate the creative potential of this unique canvas.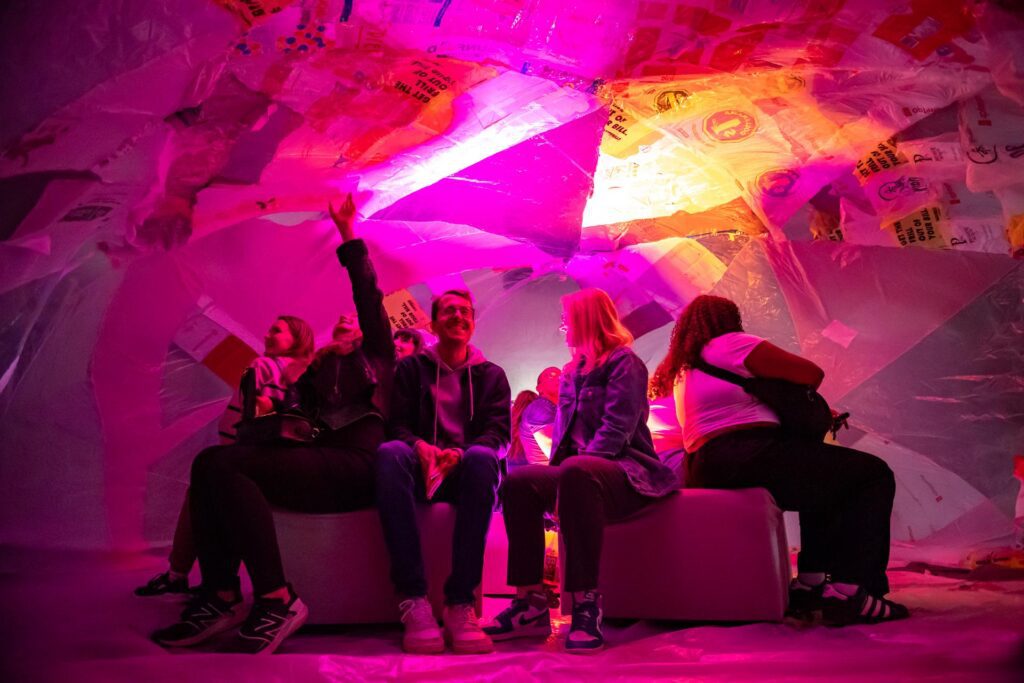 Step inside an immersive installation that reuses upcycled plastics to explore the possibilities of inflatable architecture, circular design, and the role waste plays in the larger Gardiner ecosystem. Experience a snapshot of our shared consumer habits transformed in a unique gathering space, with a mesmerizing soundscape by MONEYPHONE.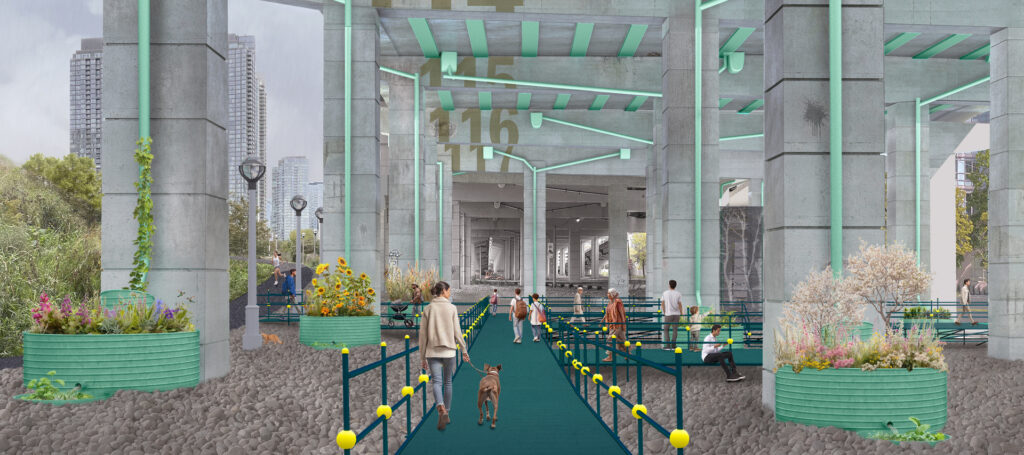 Be the first to see Bentway Staging Grounds, a temporary public space under the Gardiner Expressway at the public opening on September 18!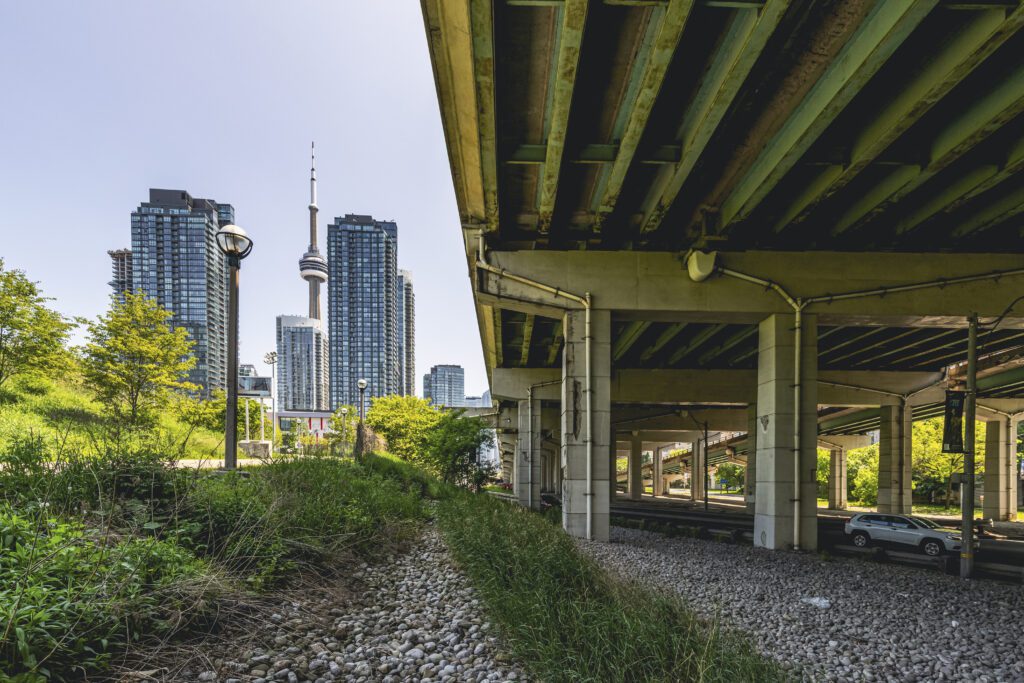 Join us for a walking tour and presentation of the Under Gardiner Public Realm Plan on September 26, as we explore how the spaces under the Expressway can better serve Toronto. 
Join our Dance in Public Space Artists-in-Residence for an evening of participatory presentations where they will share insights and inspirations gained through their summer of onsite research at The Bentway. Together, the artists and visitors will explore new possibilities for dance and movement in public spaces and beyond.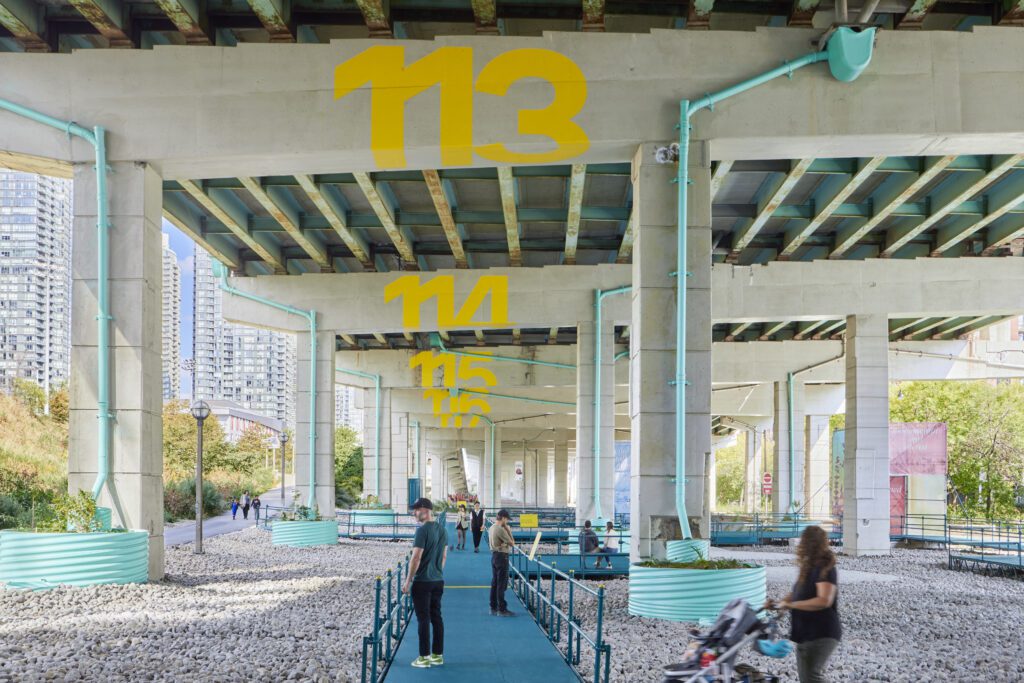 Bentway Staging Grounds is a site of active, environmental learning that continues The Bentway's creative work along the Gardiner Expressway. Visitors are invited into a living laboratory for urban ecology, with experimental gardens that use rainwater run-off from the highway above to support the growth of flowering plant species.
Join us for family storytime at the Bentway Studio Eco Library Pop-up! Enjoy stories and songs about nature and being eco-friendly in the city as part of the Bentway's Beyond Concrete summer season.
Join us for a series of literary events at The Bentway Studio's Eco Library Pop-Up. From an author talk about interconnectedness in the city to family-friendly story time, there's something for all ages!