Join The Bentway and our Dance in Public Space Artists-in-Residence on September 13 for an evening of participatory presentations where they will share insights and inspirations gained through their summer of onsite research at The Bentway.
Together, the artists and visitors will explore new possibilities for dance, movement, and embodied practices in public spaces like The Bentway and beyond.
This summer, The Bentway teamed up with Toronto Dance Theatre on our 2023 Artist Residency and selected three artists to develop a research-based project to further their dance practice, provide learning opportunities with local dance and public art practitioners, and, in turn, contribute to re-imagining the possibilities of The Bentway's spaces. In June 2023, we welcomed Resident Artists: Charlotte Carbone, Saysah, and Jessie Jakumeit.
How can street dance floors be more inclusive spaces? How can movement in public space keep histories of the land alive in the face of change? What can we learn from animals and the way they navigate public spaces? We'll explore all this and more in our upcoming Dance in Public Space Residency Showcase on September 13, 6pm – 9pm!
Presentation Schedule:
6pm – 7pm: Jessie Jakumeit
7pm – 8pm: Saysah
8pm – 9pm: Charlotte Carbone
Check out behind-the-scenes process shots from our artists: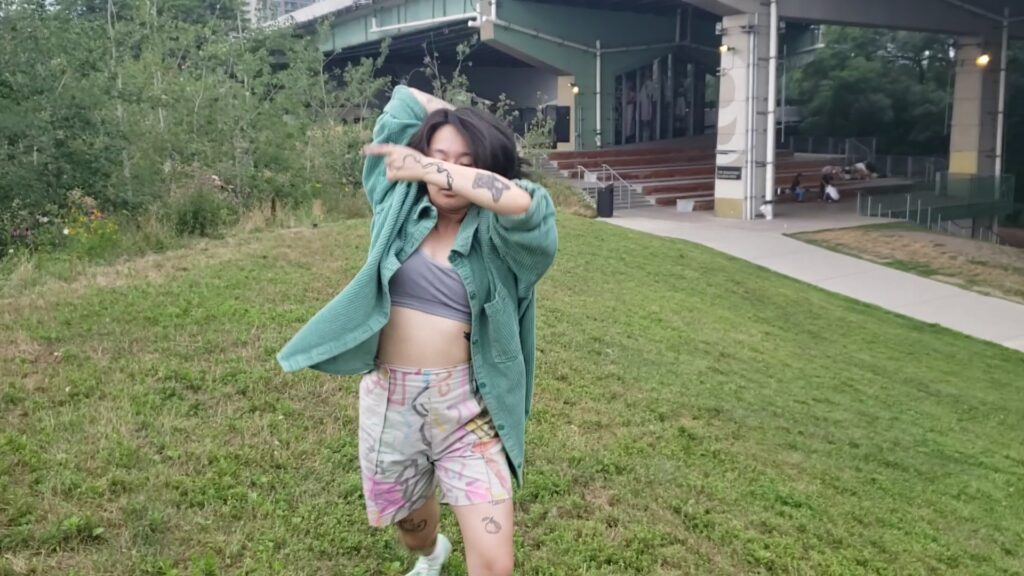 Special thanks to Toronto Dance Theatre.
The Bentway Artist Residency is presented by The RBC Foundation.