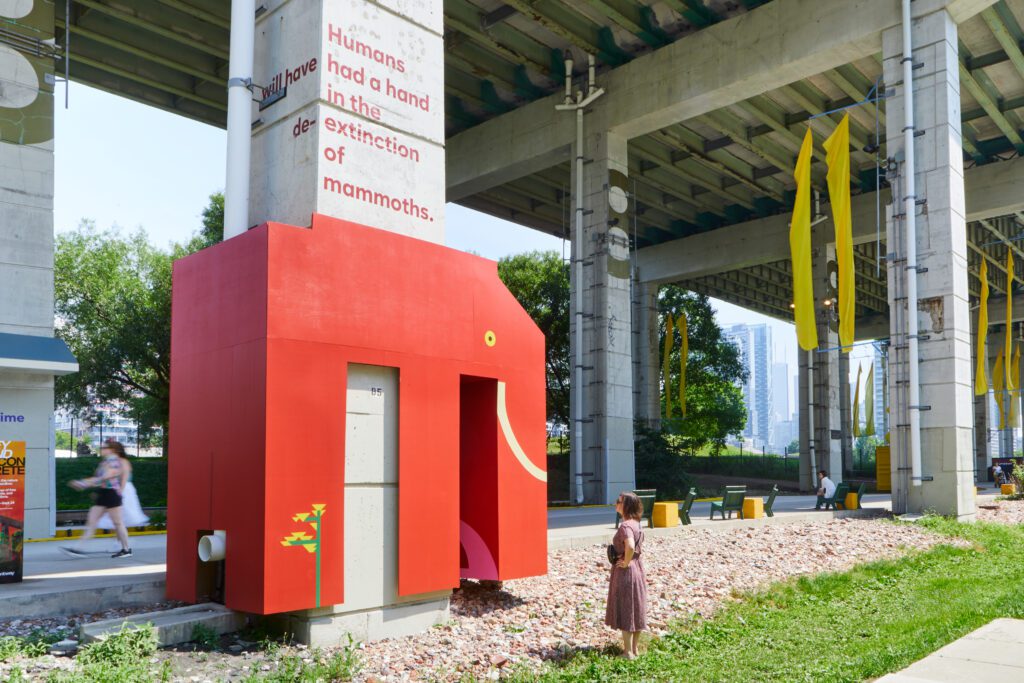 May 26 to Sep 24, 2023 - Viewable 24 hours a day
Geometric animal sculptures emerge from the Gardiner, representing species who've inhabited this place across time – from prehistoric woolly mammoths to sly modern foxes. Alex Sheriff's speculative new work uncovers each of their stories and reconsiders our own role within natural history.
An otherworldly creature germinates at The Bentway, its parasitic tentacles emerging from the history of waste materials used as landfill to create the solid ground where the Gardiner now sits. Woven with bamboo, living plants, and locally-sourced discarded plastics, Leeroy New's first North American commission presents nature reasserting itself amidst concrete infrastructure.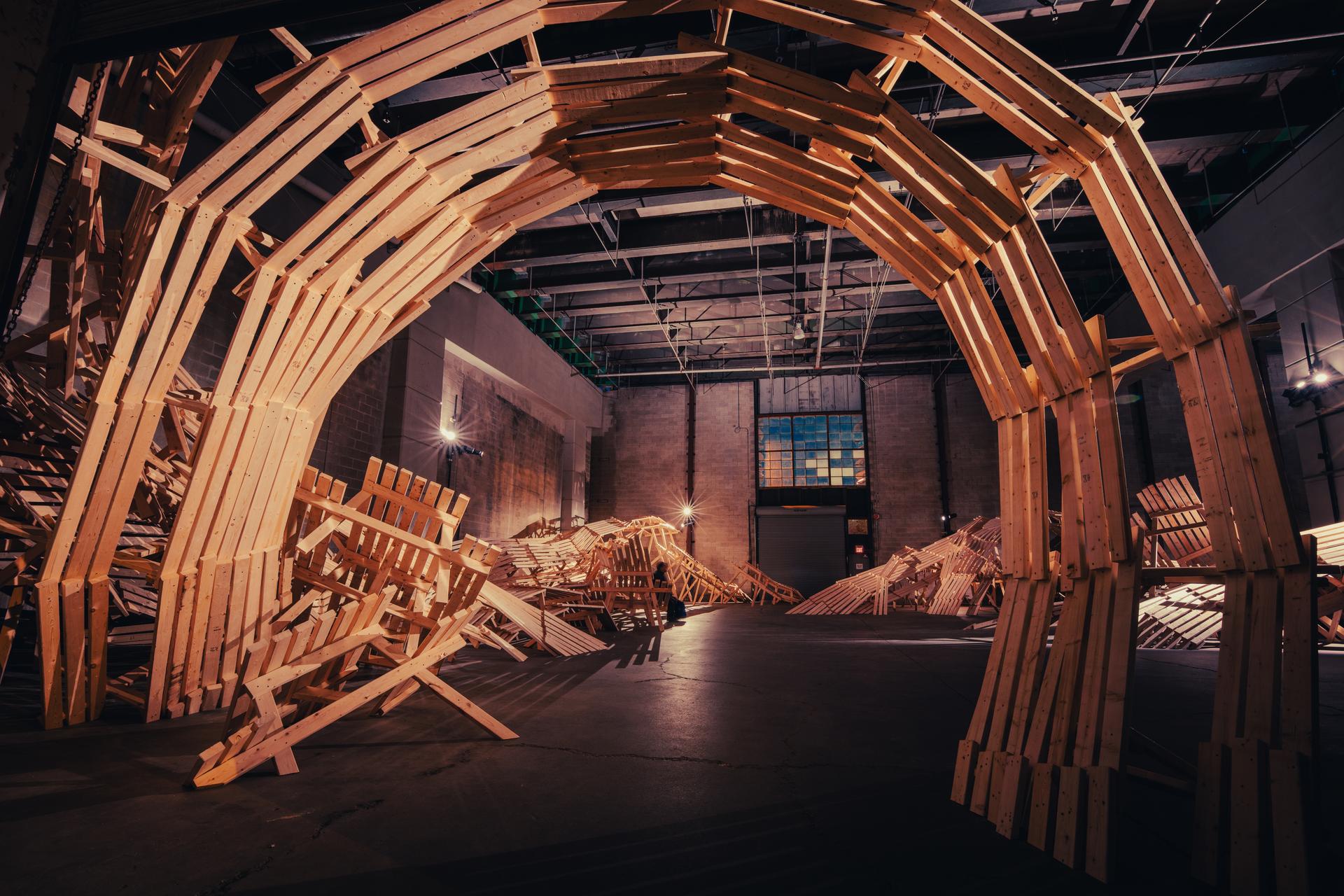 Inspired by the water systems that have shaped Toronto, Confluence invited visitors to flow through an engrossing convergence of natural and human-made forces. The picnic table, a familiar fixture in parks across the city, contorts into a dynamic sculptural installation; twirling, cascading and cresting to evoke Toronto's buried, lost rivers.