The Bentway and Exhibition Place present Confluence, an immersive artwork by Striped Canary (opening October 1, 2022)
Building on the success of their inaugural co-presentation in 2021, The Bentway and Exhibition Place team up again to welcome visitors to a rarely-seen space "behind the concrete" with a new large-scale art commission, set inside a massive storage chamber under the Gardiner Expressway.
Inspired by the water systems that have shaped Toronto, Confluence invites visitors to flow through an engrossing convergence of natural and human-made forces. The picnic table, a familiar fixture in parks across the city, contorts into a dynamic sculptural installation; twirling, cascading and cresting to evoke Toronto's buried, lost rivers.
Created by Maine-based artist duo Striped Canary (Stephen B. Nguyen and Wade Kavanaugh), Confluence runs October 1 to 30. Admission is free or PWYC, reservations are required, and donations are welcome.
Guests will need to make reservations online, where tickets will be released in two phases: September 14 & October 4. For full details, see 'Installation Details' below.
For this exhibition, Striped Canary will use standard 2×4 lumber to form a series of undulating picnic table "waves", which dive into and out of the concrete architecture of the Gardiner. Post-exhibition, the wood will be disassembled and distributed to a collection of community organisations for repurposing.
"As we envision a new future for the Gardiner Expressway, Confluence reminds us of the many forces that have influenced and continue to shape our urban environment," says Ilana Altman, Co-Executive Director of The Bentway. "Though temporary in nature, the project's approach to materiality, to layered histories, to navigation, and to our most prevalent public symbols both reflects on and will inform our shared landscapes below the Gardiner."
"One of the ways we connect with our audiences is with a shared way of seeing," says Striped Canary. "Confluence adopts the vernacular of public space to create an immersive environment that is at once familiar and foreign. The work will use a form that is highly recognizable – the picnic table – to give shape to an invisible natural phenomena, that of the waterways that have flowed beneath Toronto."
Toronto's waterways charted important walking trails and gathering places for Indigenous peoples (including the Mississaugas of the Credit, Anishnabeg, Chippewa, Haudenosaunee and Wendat peoples) across millennia. Since colonization, many of the city's rivers and creeks have been buried underground or rerouted to carry sewage and stormwater, demonstrating how essential resources can be irreparably altered by urban development. Presented beneath the rushing current of vehicles on the Gardiner, Confluence calls for a new balance between the natural and the built forms; the present and the past; the hidden and the seen.
"We're incredibly excited to embark on our second partnership with The Bentway and, once again, offer the public a chance to immerse themselves in a space at Exhibition Place that is not often visited but certainly sparks the imagination," expresses Don Boyle, CEO, Exhibition Place. "Leveraging The Bentway's expertise in delivering thought-provoking art to the public, we're so proud to continue bringing people together and to encourage spectators to reflect and remain curious about exploring their environments – including the grounds at Exhibition Place year-round."
As they wander the artwork's fluid streams, visitors will also be guided by a riveting sound work by Toronto artist Anne Bourne, composed in response to Confluence.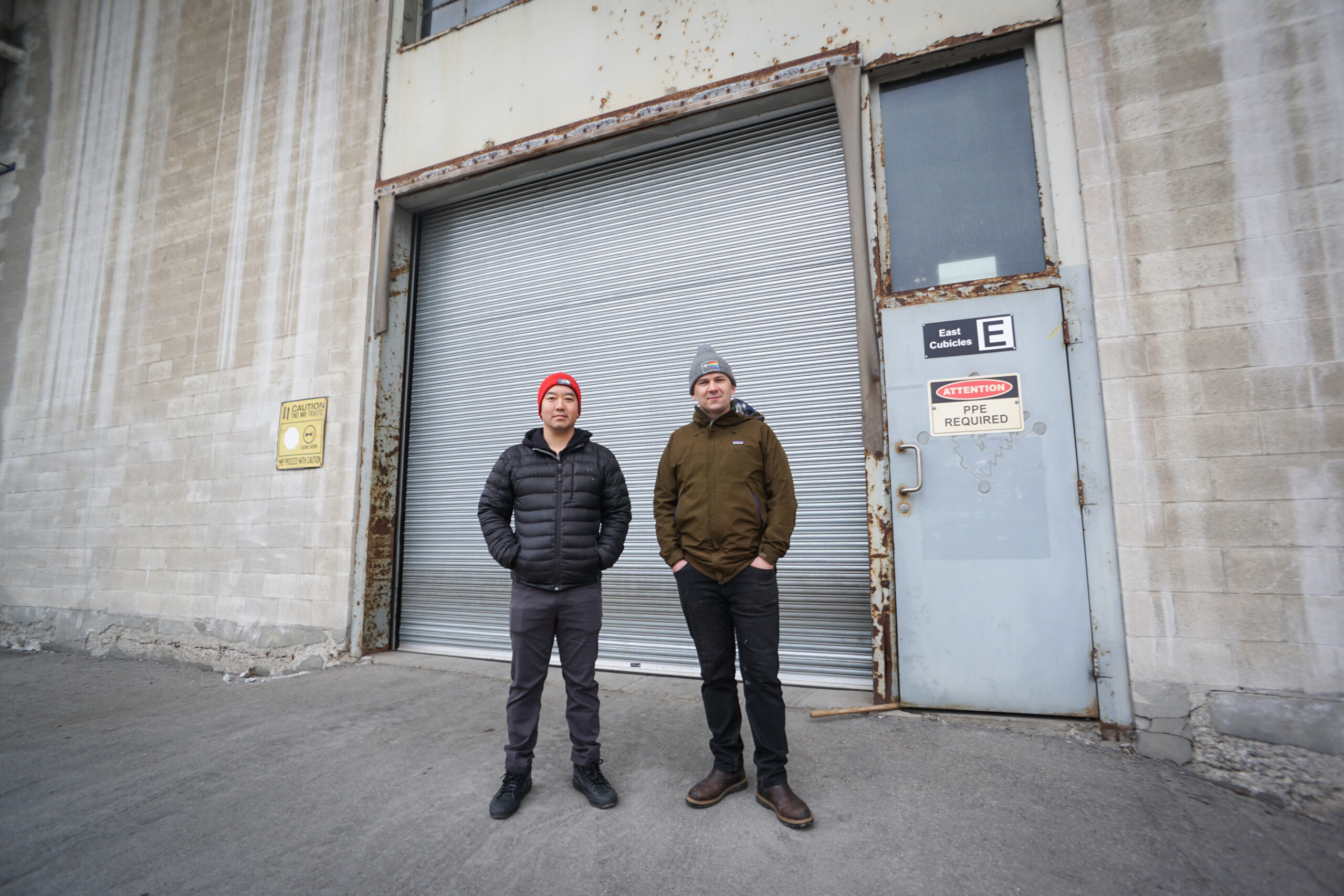 INSTALLATION DETAILS
The Bentway is a not-for-profit, creative movement that believes the best art experiences are accessible to everyone. Tickets to Confluence are pay-what-you-can (PWYC) with a suggested donation of $5 and no minimum contribution.
On Toronto's Nuit Blanche, October 1, 2022, Confluence is open all night from 7:00PM – 7:00AM. No advance booking or ticket is required.
From October 2 to 30, 2022, audiences can visit Confluence by booking a ticket in advance. Pre-registration is required.
Wednesday-Friday from 5:00PM – 9:00PM
Saturday-Sunday from 12:00PM – 9:00PM
Closed Monday and Tuesday
Advance tickets will be released in two phases:
September 14 at noon (for viewings scheduled October 2-16)
October 4 at noon (for viewings scheduled October 17-30)
Visit thebentway.ca/confluence to book now.
ACCESSIBILITY INFO
The Bentway is an accessible, outdoor venue, sheltered under the Gardiner Expressway at 250 Fort York Blvd. Accessible washrooms and wide pathways onsite. Accessible parking nearby. Contact us via hello@thebentway.ca or 416-304-0222.
ABOUT THE ARTISTS
Striped Canary (installation artists)
Wade Kavanaugh (born Portland, ME) and Stephen B. Nguyen (born Little Falls, MN) have collaborated since 2005. ​ They have created dozens of site-specific installations using paper as their primary medium. ​ Their work has been commissioned by galleries and museums both nationally and internationally, including Mass MoCA in North Adams, MA. They have collaborated with dance companies at venues including the Brooklyn Academy of Music in Brooklyn, NY. ​ They have created a body of work that ranges from large sculptural objects to warehouse-sized immersive environments that suggest layers of earth, old growth forests, the flow of a glacier, and the swell of the sea.
Formally, each work is site-specific and draws from imagery of the local environment, both natural and built. ​ Conceptually, each work is built on a foundation of "shared seeing," where the artists seek to find common ground by actively investigating their own visual reference points, memories and assumptions. Ultimately, the work they create seeks to tap into the collective imagination of their audience in the same way that they try to communicate to each other, by presenting an alternate view, a juxtaposition, or an abstract version, of a shared experience. ​
​stripedcanary.com
Anne Bourne (sound field artist)
Sound field composer/artist Anne Bourne (Tkaronto) creates emergent streams of microtonal cello, piano, field recordings and text. Experienced in a diverse community of international performance and recording artists, in dance, film, songs, Anne is alumna of the sangre de cristo mountain listening retreats, a sonics improviser with composer Pauline Oliveros. On faculty at the Center for Deep Listening, NY, Anne leads collective environmental listening and sounding, a practice of empathy, her quantum listening walks seed 'soundfield memory restoration archive' lexicon. A Chalmers Fellow, Anne explores the nearshore, for equanimity, ocean literacy and the more-than-human soundfield, composing in attunement to the spectral wave patterns of water. annebournemusic.com
ABOUT THE CO-PRESENTERS
The Bentway
The Bentway works to ignite the urban imagination, using the city as site, subject, and canvas.
Anchored under Toronto's Gardiner Expressway and guiding its complex future, The Bentway is a growing public space, and much more. The Bentway is a new type of civic organization: a not-for-profit, powered by vital partnerships with the City of Toronto, residents, supporters, artists, city-builders, and dreamers. The Bentway is a catalyst rooted in experimentation, leading a creative movement to re-imagine the opportunities of urban spaces. ​
Phase 1 of The Bentway opened in 2018 and is already a vital public space, backyard park, cultural platform, connector for the western Waterfront corridor and a demonstration of what is possible.
Visit thebentway.ca for details about The Bentway's programming and activities; and follow on Twitter, Facebook, YouTube and Instagram.
Exhibition Place
Exhibition Place is Canada's largest entertainment and convention venue, attracting over 5.5 million visitors a year. The 192-acre location is an integral component of Toronto and Ontario's economy, particularly with respect to conventions, sport, festivals, recreation, culture and tourism. Exhibition Place boasts the award-winning, LEED Platinum Enercare Centre; Canada's largest exhibition and convention centre, and the Beanfield Centre LEED Silver conference venue. Since 2004, Exhibition Place has undertaken an environmental stewardship initiative, entitled GREENSmart; which includes the promotion of sustainable development, environmental initiatives and leading-edge green technologies and practices across the site.
For more information, visit Exhibition Place's website or follow us on Twitter, Instagram or Facebook.
SUPPORTERS
Presenting Partners
The Hilary & Galen Weston Foundation ​
​Ontario Cultural Attractions Fund
​Government of Canada
Supporter
J.P. Bickell Foundation
MEDIA INQUIRIES
Sneha Lotia, Craft Public Relations – sneha@craftpublicrelations.com – 905-867-3851
Linda Yahya, Craft Public Relations – linda@craftpublicrelations.com – 647-205-4081