Find answers to commonly asked winter skating questions below. Skate Rental and Concession Stand Skating Trail Questions General
Winter is back at The Bentway! We're pleased to welcome neighbours and fun-seekers for ice skating, the return of our signature Polar Bear Skate, free workshops, family programming, art, and more.
A colourful procession of woven arches stretch across The Bentway's Skate Trail, bringing the northern lights into the city. Yi Zhou and Carlos Portillo's installation The Gateway accentuates the monumental architecture of the Gardiner with vibrant hues of green, blue, violet, and magenta.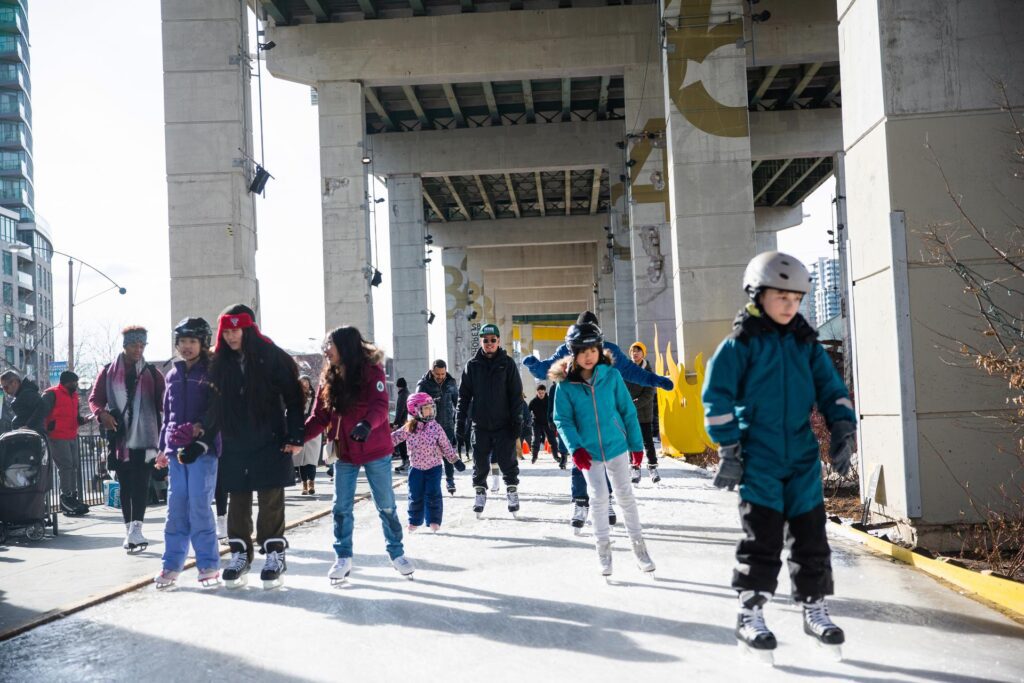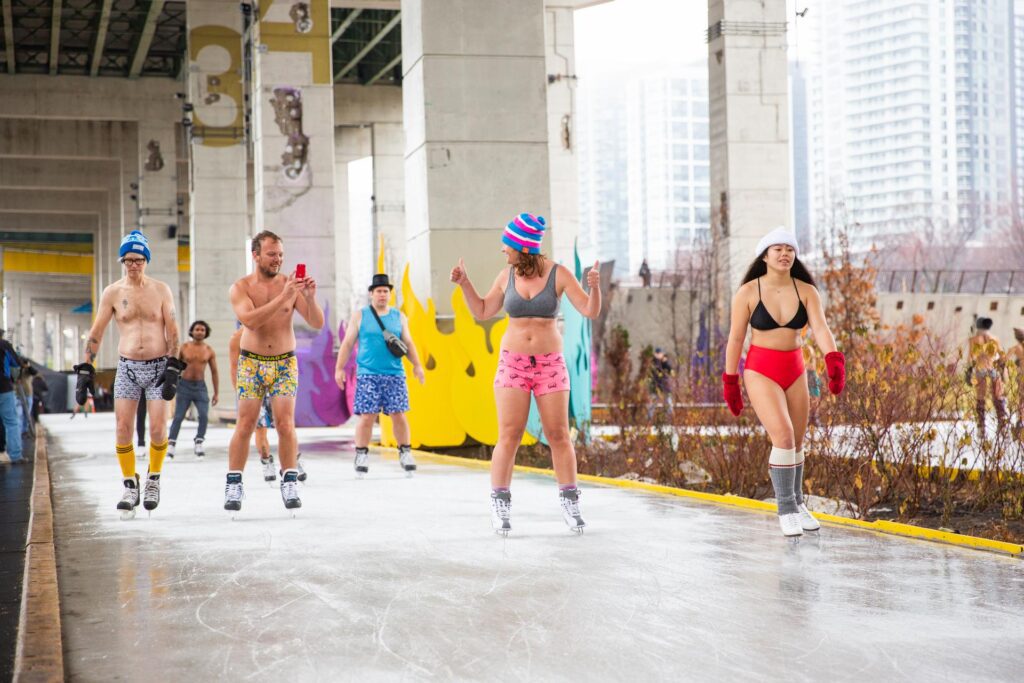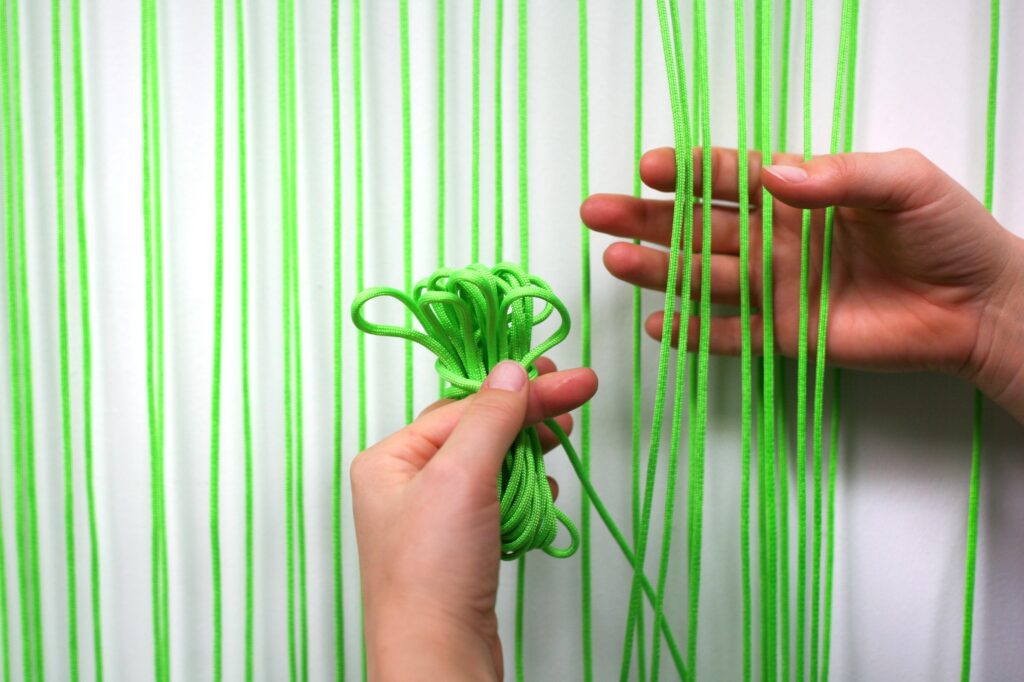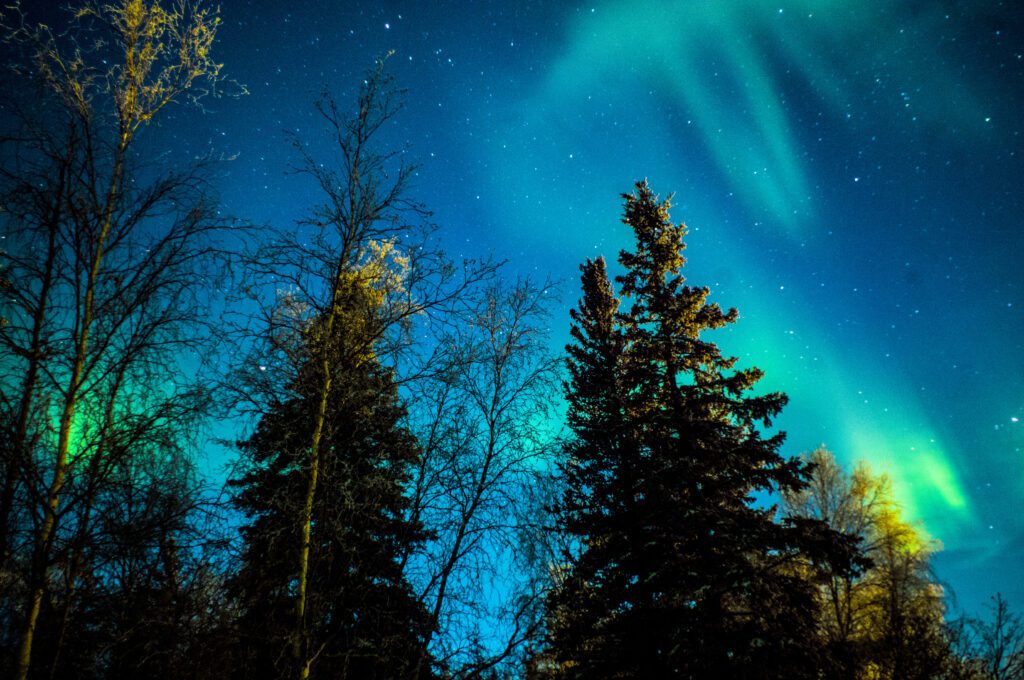 The Bentway's winter installation, The Gateway, celebrates the brilliance of the northern lights, which are at their most vibrant in the depths of winter. Join astronomer Dr. Laurie Rousseau-Nepton for an evening of learning and traditional oral storytelling rooted in her Innu culture.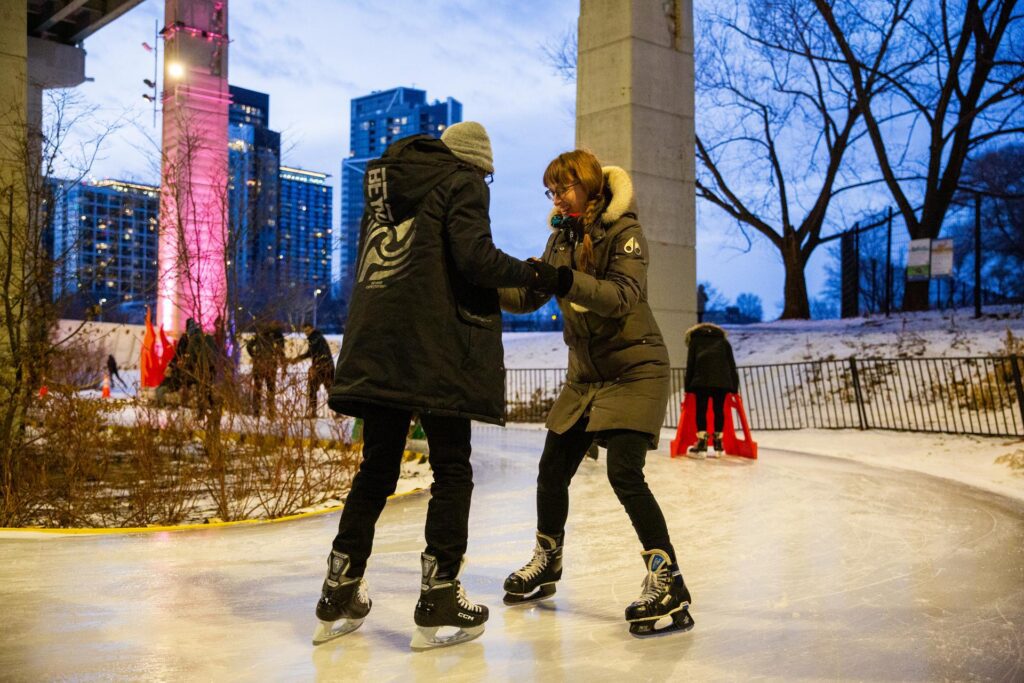 Tuesdays from January 9 - February 13
Toronto's under-Gardiner skate trail opens December 16 at The Bentway, with a new aurora borealis-inspired installation, The Gateway The Bentway welcomes back neighbours and outdoor enthusiasts alike for a sixth year of winter programming, launching December 16, 2023. Skaters are invited back to cruise the 220m figure-eight skate trail under the Gardiner Expressway and experience […]