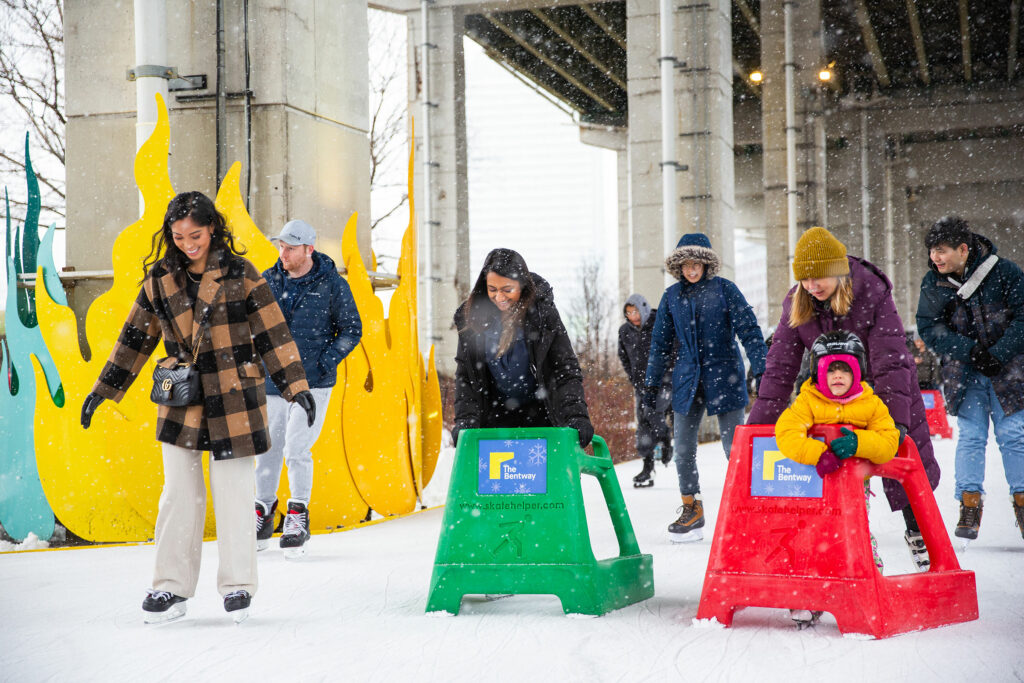 Another incredible season of skating and winter programming at The Bentway has come to a close. This winter we skated, celebrated, and welcomed newcomers to Toronto to experience the joy that winter has to offer with special "First Winter" programming. Thousands of people skated loops around the trail, enjoying the cold season and taking in the beauty of Beacons by Toronto artist Shellie Zhang.
Thank you to The Bentway community for bringing the Skate Trail under the Gardiner to life for our fifth season.
To everyone who generously contributed to our Winter Care Kits initiative: You made it possible to donate 60+ kits to clients of Fred Victor with gift cards, warm winter gear, and treats.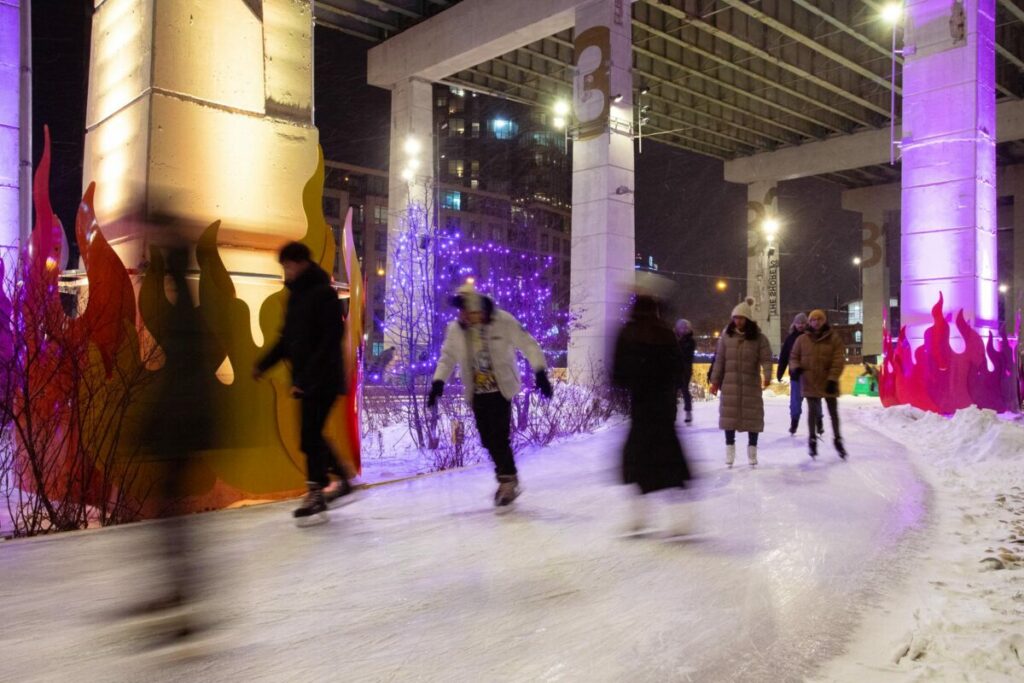 This year's winter season at The Bentway was made possible by the support of our incredible sponsors and partners, including Hilary and Galen Weston Foundation, Government of Canada, OCAF, City of Toronto, The Government of Ontario, Canadian Tire, Billy Bishop Toronto City Aiport, TD Bank, CPRA, Scotiabank, Best Buy Canada, City Place and Fort York BIA, Jane Zeidler and Kate Zeidler Mackenzie, and The Bentway's Growing Family of Friends and Supporters.
Photos by Shane Parent