Our Summer 2023 program kicks off May 26-28 with an opening weekend of free artwork, performances, talks, and tours.
As Toronto wrestles with important questions about the Gardiner Expressway and its future, come with us "beyond the concrete" and explore the nature of the Gardiner. This summer you're invited to play with otherworldly creatures and clever urban wildlife; collaborate with mud, lichen, plastic, wind, and waste; and explore inter-species habitats, even a forgotten forest.
During Doors Open Toronto, join us at these exciting Opening Weekend activities: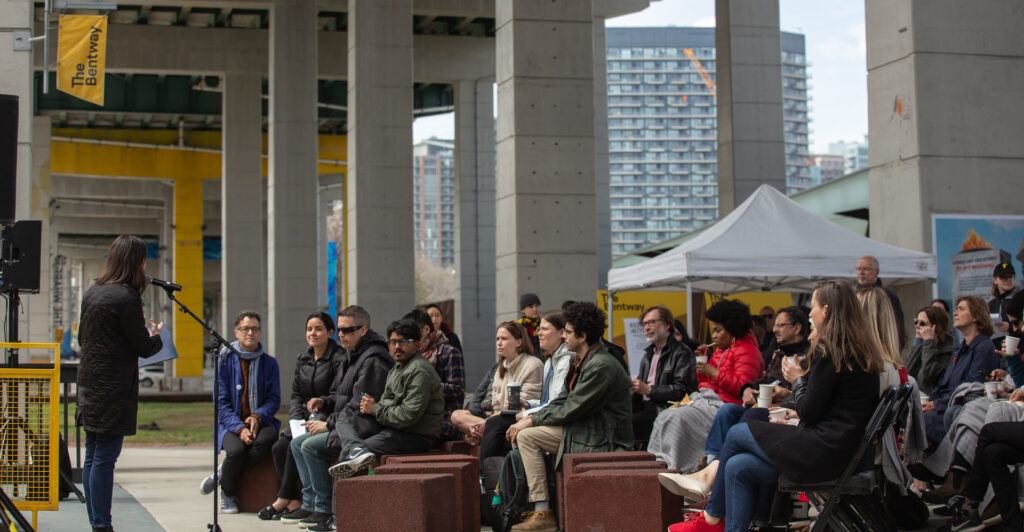 Saturday, May 27 to Sunday May 28
Join us at our Beyond Concrete Opening Weekend for a series of talks, tours, and workshops that explore the unique urban ecosystem that thrives under the Gardiner.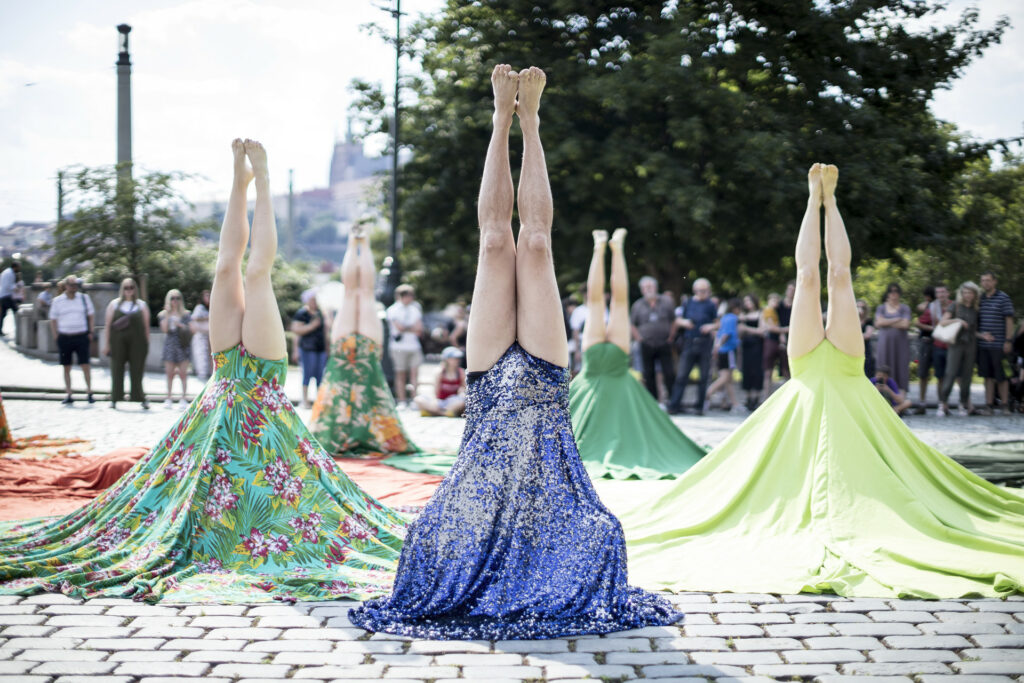 Saturday, May 27 to Sunday May 28
A forest of upside-down human bodies grows out of the concrete, set against Toronto's high-rise horizon. In WOODS, performers' bodies struggle to maintain their verticality, calling attention to the struggle faced by nature itself: How long can the body resist? How long can our forests survive?
May 26, 2023
Celebrate the launch of Beyond Concrete, and the start of summer, with a party on the Skate Trail. Featuring an energetic performance by the Aliens of Manila! Experience the art while you mix, mingle, and dance!
And don't miss the incredible artworks presented onsite under-the-Gardiner and at nearby Canoe Landing Park, including:
Friday, May 26 to Sunday September 24
An otherworldly creature germinates at The Bentway, its parasitic tentacles emerging from the history of waste materials used as landfill to create the solid ground where the Gardiner now sits. Woven with bamboo, living plants, and locally-sourced discarded plastics, Leeroy New's first North American commission presents nature reasserting itself amidst concrete infrastructure.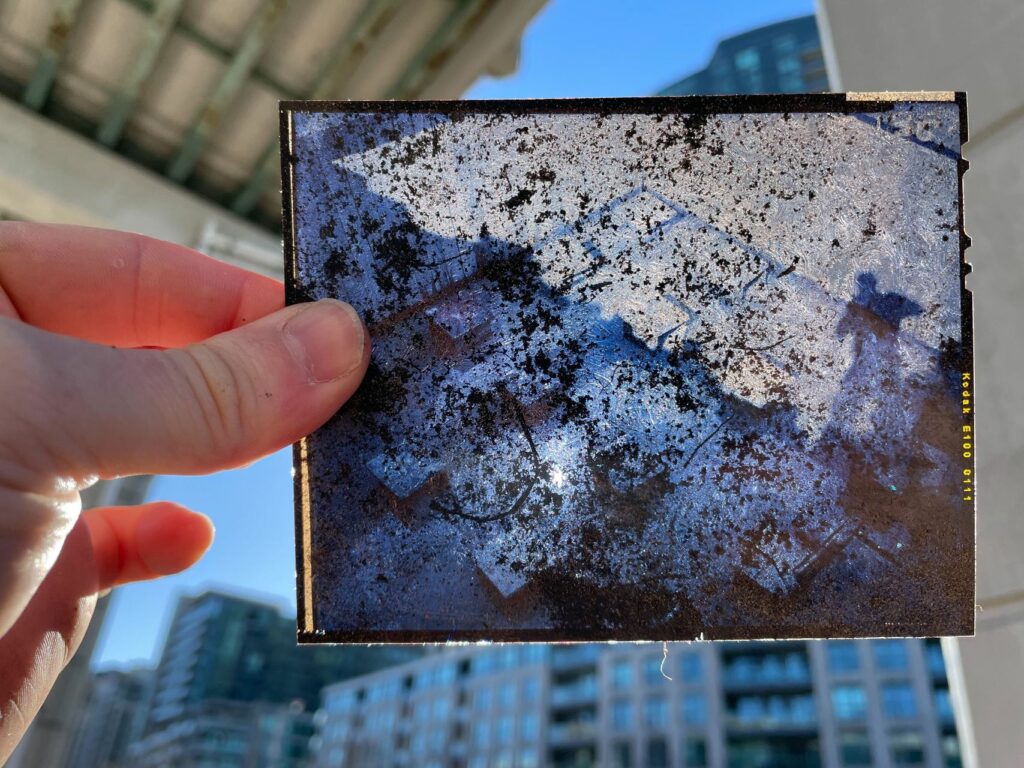 Friday, May 26 to Sunday September 24
Photographer Genesis Báez co-creates with the soil and stormwater below the Gardiner, burying film underground beneath the highway to absorb the surrounding landscape. Developing and displaying the images at large-scale reveals the reciprocal nature of the Expressway and its ecology. Co-presented with the Scotiabank CONTACT Photography Festival.
Friday, May 26 to Sunday, September 24
At The Bentway Studio facing Canoe Landing Park, a new set of public furniture invites interspecies-encounters with urban wildlife. Through UV-painted details, the piece offers glimpses of how birds and insects see beyond the human eye and offers a more-than-human lens through which to experience the urban ecosystem.