Summer 2023 | May 26 – September 24
As Toronto wrestles with important questions about the Expressway and its future, The Bentway invited the city to explore the overlooked nature of the Gardiner. Visitors discovered a thriving urban ecosystem beneath the highway, where human-made infrastructure intertwines with resilient flora and fauna, growing in spite of, and because of, the concrete.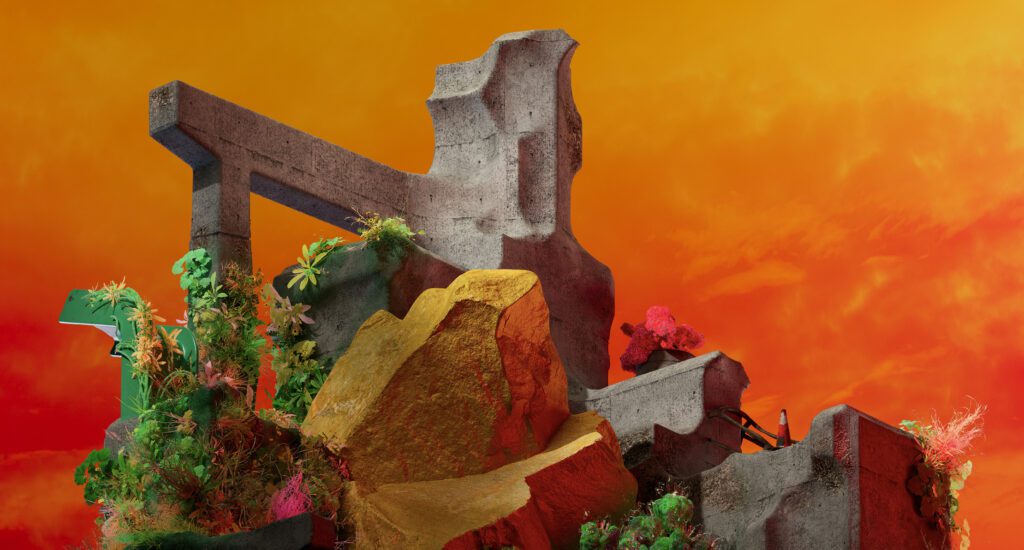 Standing four storeys tall and stretching 6.5 kilometres across Toronto's downtown core, the Gardiner Expressway is an imposing piece of infrastructure. At first glance, you might notice the concrete, steel, and the traffic above, but what if you look closer… and listen deeper?
With its vast, seemingly infinite columns that snake their way across the central waterfront, some have said the Gardiner resembles a canyon.* In this urban canyon pigeons roost; foxes dash by stealthily; resilient opportunistic plants insist on growing; water, wind, and salt compete with concrete as principal materials. Even trash plays an unexpected role: not only as a form of litter we see all too often, but as the essential foundation for the human-built infill the highway stands on.
During this summer season, visitors encountered an otherworldly creature that coiled around the Expressway, illustrating the tangled relationship between waste and wildlife; saw the highway anew through photographs developed in collaboration with the soil and water; listened to the wind and appreciated its power in shaping our cities; participated in a speculative history of the Gardiner featuring plants and animals from across deep time; congregated with local birds and insects and saw the city's urban development from their perspective; experienced lichen up close and learned how it models new ways of being in relationship with our infrastructure, and one another.
In summer of 2023, we offered a constellation of free installations, performances, conversations, and events that explored the ways urban nature and the built environment can co-exist, entangle, even collaborate, proposing new possibilities for adaptive, resilient public spaces under the highway, and across the city.